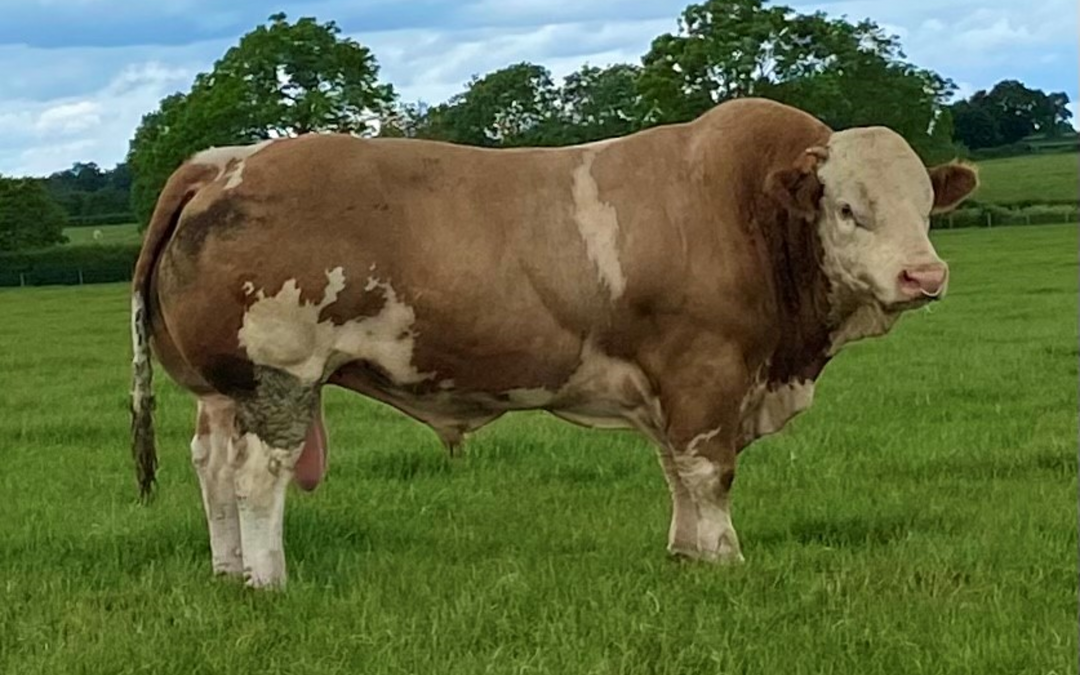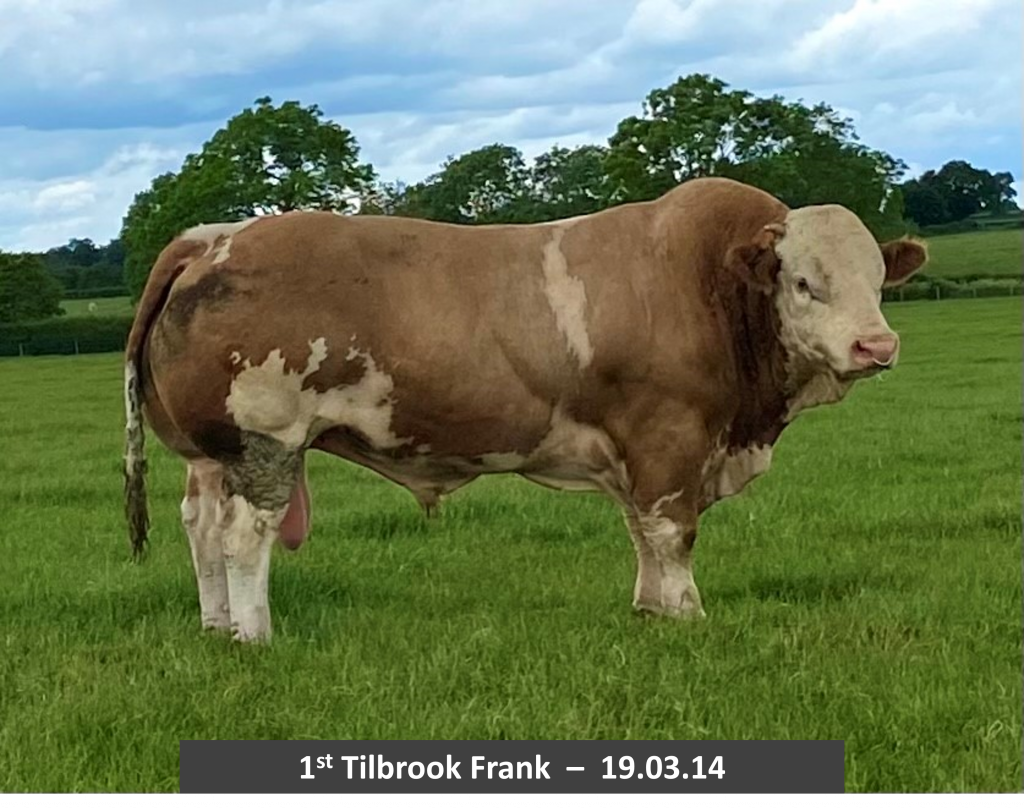 Tilbrook Frank from VC Bailey, Mixbury Hall Farm, Mixbury, Brackley, Northants has taken first place in the Mature bull class of the 2021 Virtual Simmental Show. This March 2014 born bull beat off some strong competition in a class of 43 of stock bulls very kindly judged by Andrew Clarke of the Breaghey herd, Co Armagh, N Ireland. Andrew was mightily impressed by the strength in depth of these bulls, and look out for more comments to follow in his 'judge's video'.
The places are:
1st Tilbrook Frank 14, Mixbury Hall
2nd Lisglass Goldstar 15, Broombrae
3rd Corskie Highlander 16, Islavale
4th Kilbride Farm Jetstream 18 P, Kilbride Farm
5th Wolfstar Jackaroo 18, Backmuir
6th Shacon Hannibal 16, Islavale
Big congratulations are extended to the Mixbury Hall herd, and a hearty well done to all who have placed, and to everyone who entered the class. We are now three classes down and thank you to everyone for supporting the 2021 virtual show which continues to showcase some of the best Simmentals from all around the UK. For all those participating and spectating, we hope you are enjoying this year's competition as much as we are!