Please click here to view the schedule for this year's Scottish National Show.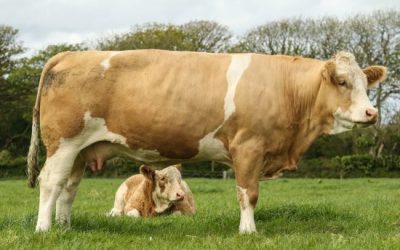 • Further cows and calves at 5500gns, and 5000gns• Cows and calves average £3382.50• Bulls sell to 4600gns• 27 lots gross £81,670 Cows and calves met with a strong trade and were led at 7000gns at the Reduction Sale of the noted Bosahan Herd of John & Bridget...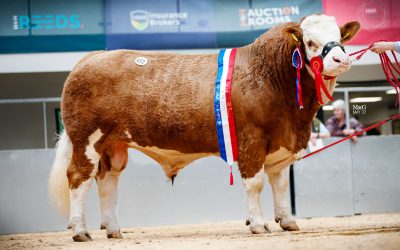 • 5000gns Tidkin Cow and Calf leads Tidkin & Jet Dispersal Sale• 15 Tidkin cows and calves average £3353• 28 Simmental lots in all gross £94,920• 4 Bulls average £5565 Bulls from the Chestermann herd of N&N Gwynne, Castlewigg Farm, Whithorn, Newton Stewart,...
Stirling Bull sales 16th & 17th February 2020 – Sale Report
Judging the Stirling Spring pre-sale show was Mr Phillip Simmers from Backmuir Farm, Keith, Banffshire.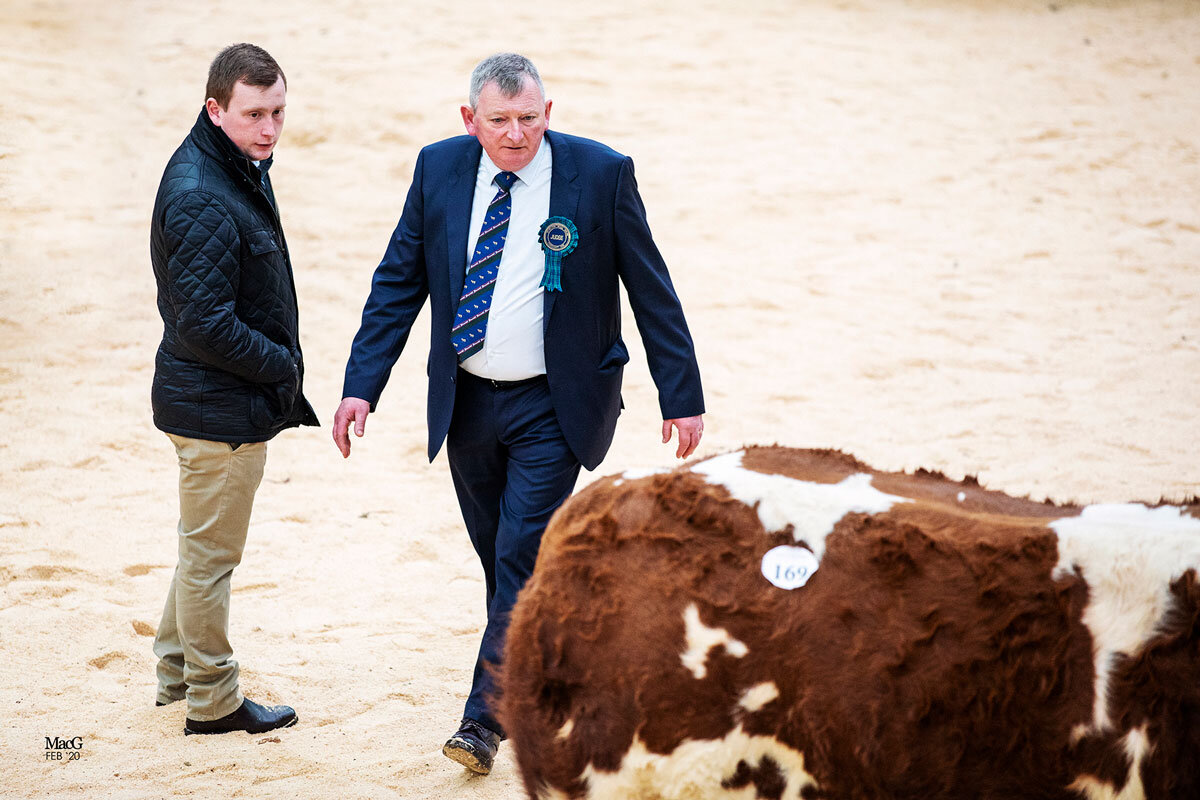 Topping the male trade on the day at 18,000gns was the Intermediate and Overall Champion WOLFSTAR JACKAROO 18, bred by Mr A King, Wolfstar, Ormiston, East Lothian, EH35 5NH. A TEAM CELTIC son, out of a WOLFSTAR WOTSIT daughter. Purchased by the judge Mr Phillip Simmers, Backmuir Farm, Keith, Banffshire.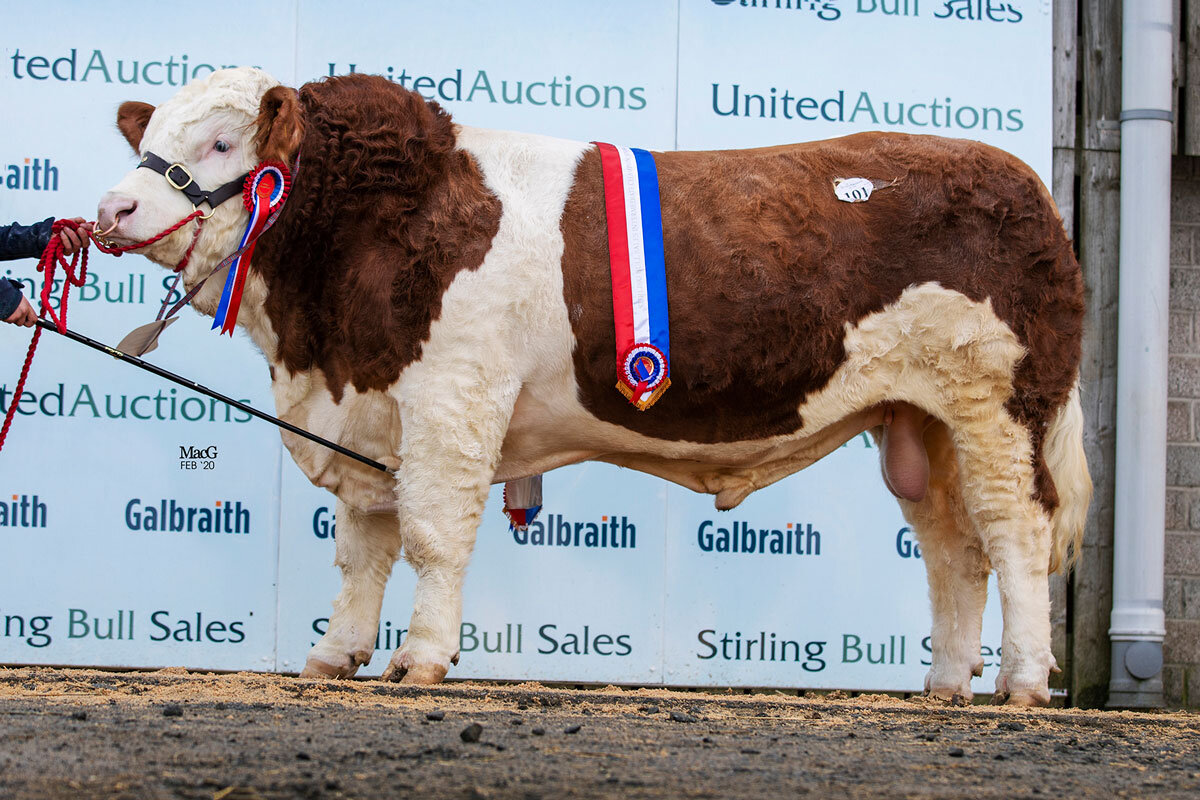 Second top price, also from the same stable, selling for 17,000gns was the Reserve Senior Champion WOLFSTAR JIMMY CHOO 18. An ISLAVALE GUY 15 son, out of a TEAM CELTIC 11 daughter. Also purchased by the judge Phillip Simmers, Back Muir Farm, Keith Banffshire.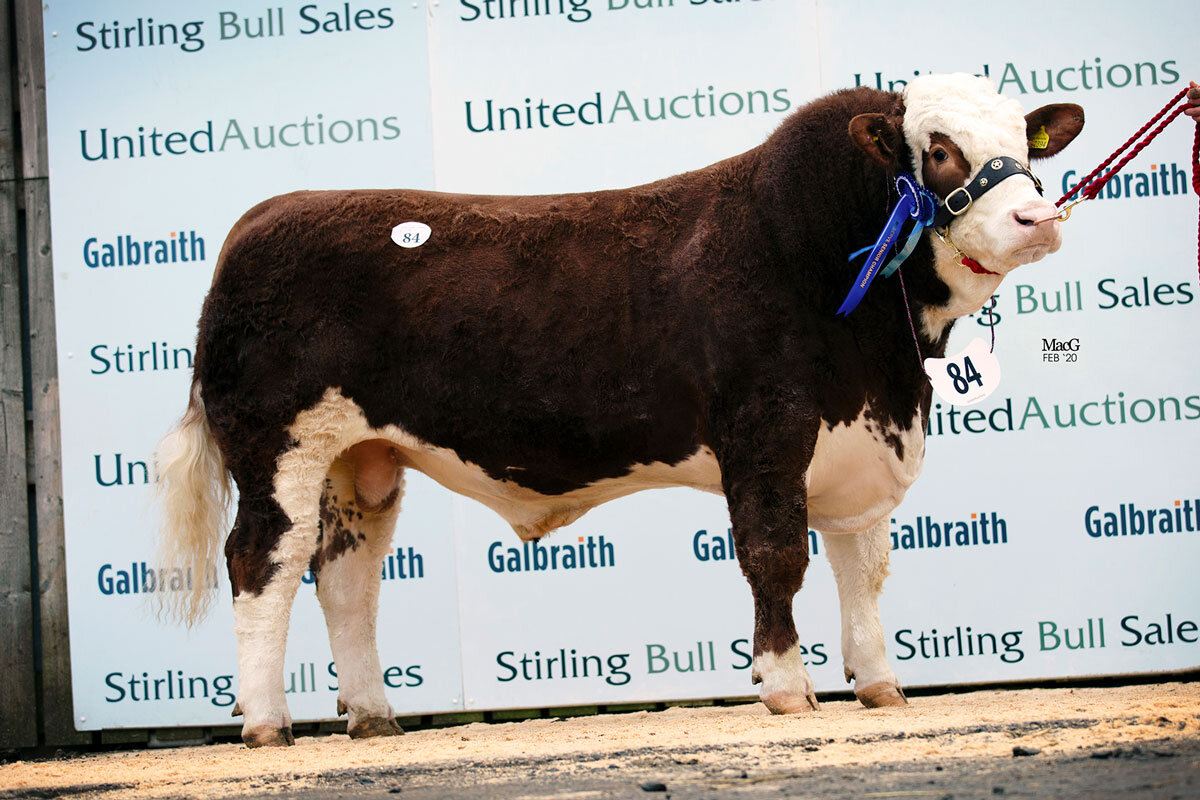 Third top price of the day, selling for 10,000gns was FINLARG JAGUAR 18, bred by Kate & Alan McNee, Over Finlarg Farm, Tealing, Dundee, DD4 OQE. A TEAM DRAMBUIE 12 son, out of a HALENOOK VARGNER daughter. Sold to McClymont & Son, Yarrow, Selkirk.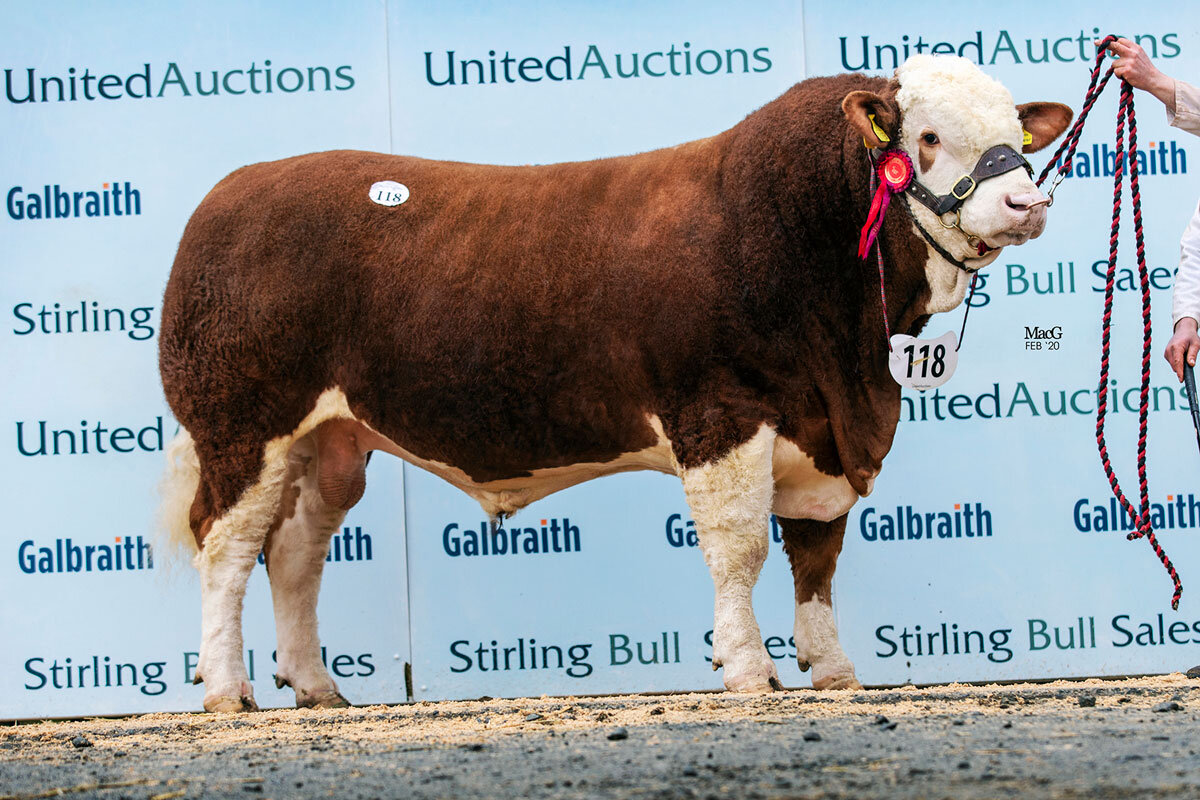 3 went under the hammer at 9,000gns
RANFURLY JACKPOT J12 18, bred by Mr WD & JD Hazelton, Cohannon House, 25 Bovean Road, Dungannon, County Tyrone, N Ireland, BT71 6HR. An AUCHORACHAN ACDC 09 son, out of a HILLCREST CHAMPION daughter, sold for 9,000gns to Philip Haugh Estates, Selkirk.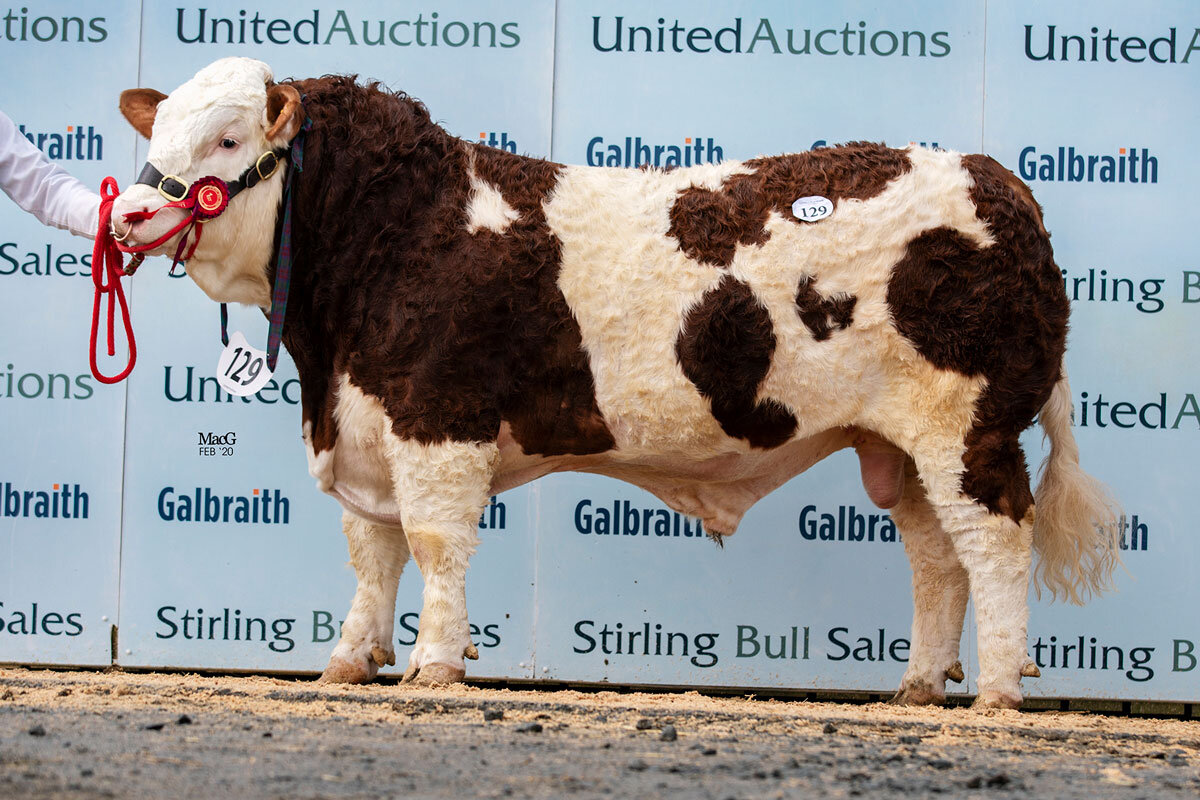 Next came, CORSKIE JACKPOT 18, bred by MR WJ & J GREEN, CORSKIE, GARMOUTH, FOCHABERS, MORAY, IV32 7NN. A DIRNANEAN BRADLEY 10 EX 93 son, out of one of the Breed Record BEL DHU CAPERCAILLIE 11 daughters. Sold for 9,000gns to J S Gunn, Mavsey, Caithness.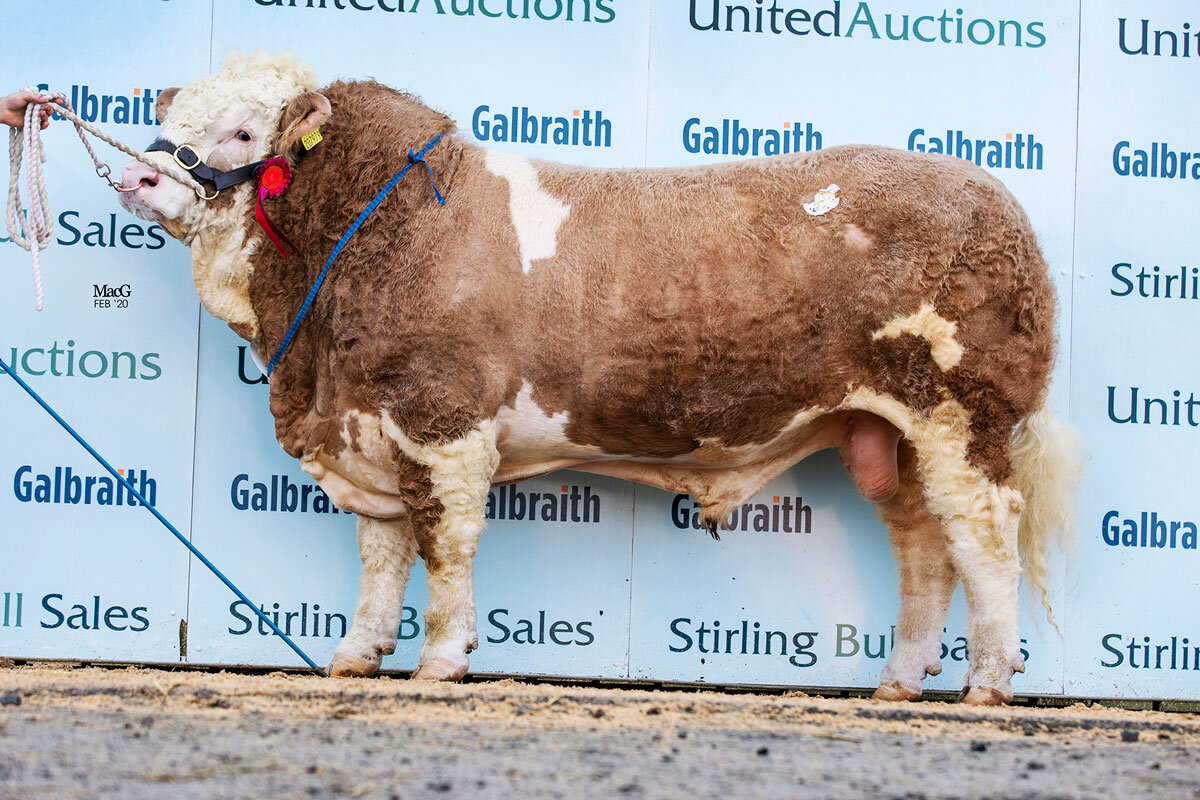 The last to secure 9,000gns was SALTIRE JAGUAR 18, bred by J & G HOULISTON, 10 NEWMAINS, DREM NORTH BERWICK, EAST LOTHIAN, EH39 5BL. Another TEAM CELTIC 11 son, out of a KILBRIDE FARM DRAGOON 12 daughter. Purchased by JA Griffin, 54 Common Lane, Hemingford Abbots.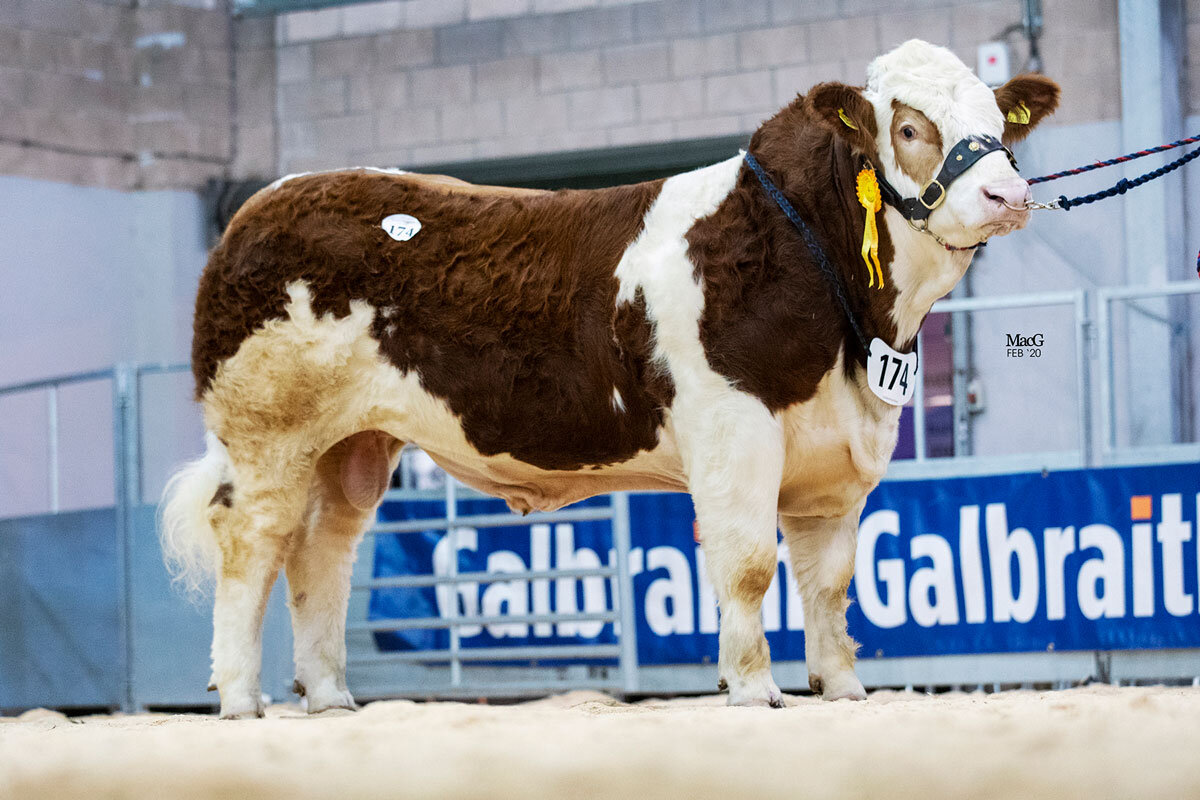 BROOMBRAE JOEY 18, bred by Mr G L Clark, Broombrae Farm, Auchtermuchty, Cupar, Fife KY14 7EE. A CORSKIE ELGIN 13 son, out of a TEAM WISCONSIN daughter, sold for 8,200gns to R Forrest Ltd, Duns, Berwickshire.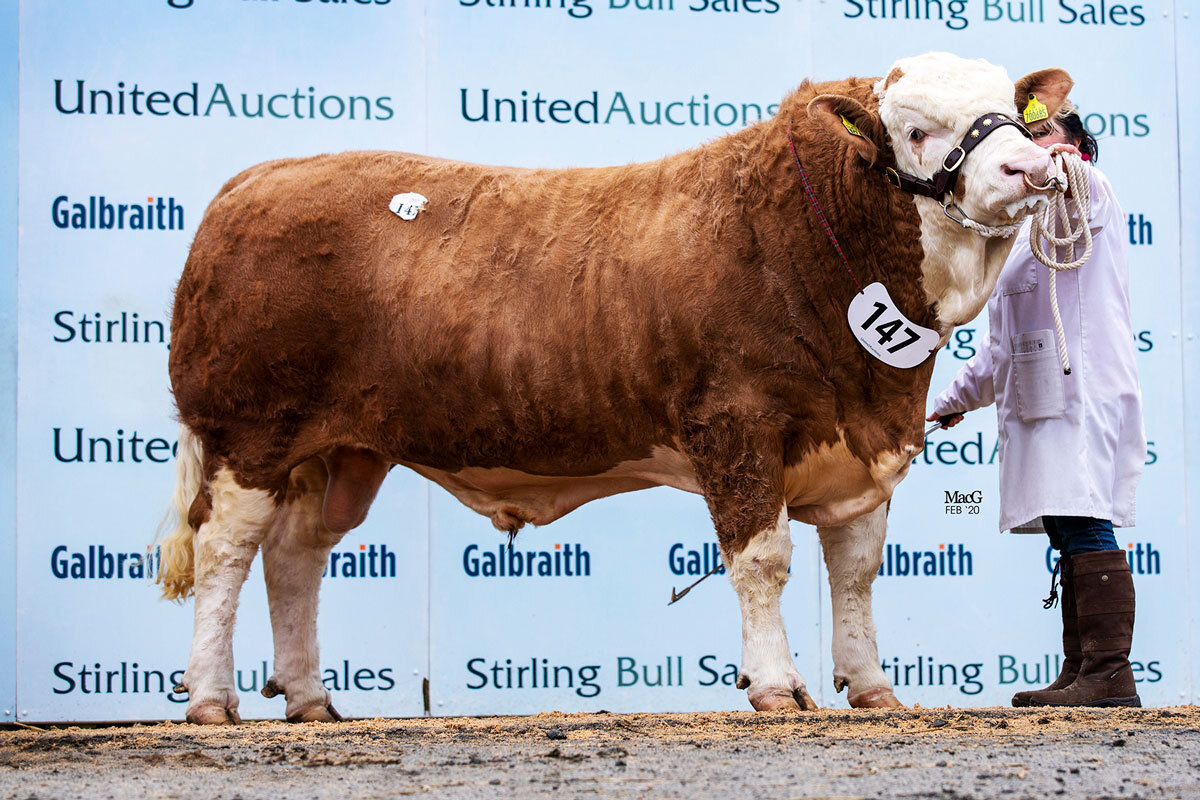 MANOR PARK JOHN 18, bred by Mr D C Houldey, Kirtleton House, Waterbeck, Lockerbie, DG11 3HD. A CORSKIE EBAY 13 son, out of a BLACKFORD WORZEL 2 daughter, sold for 8,000gns to Floors Farming, Kelso.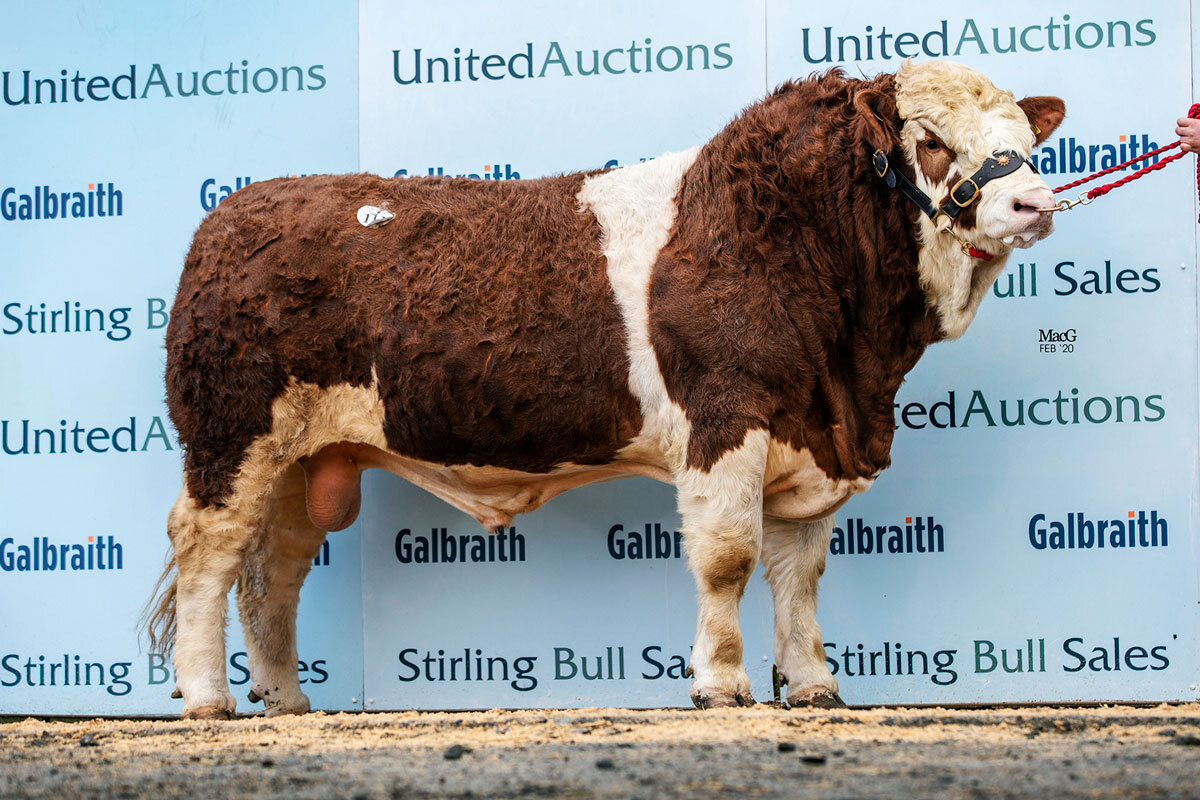 Also, selling for 8,000gns was BLACKFORD JUMBO 18, bred by MR W G MACPHERSON (A FIRM), BLACKFORD FARM, CROY, INVERNESS, INVERNESS-SHIRE, IV2 5PS. A BLACKFORD GALAXY 15 son, out of a KILBRIDE FARM DOUBLEACTION 12 EX 93 daughter. Purchased by A Wright, Argaty, Doune.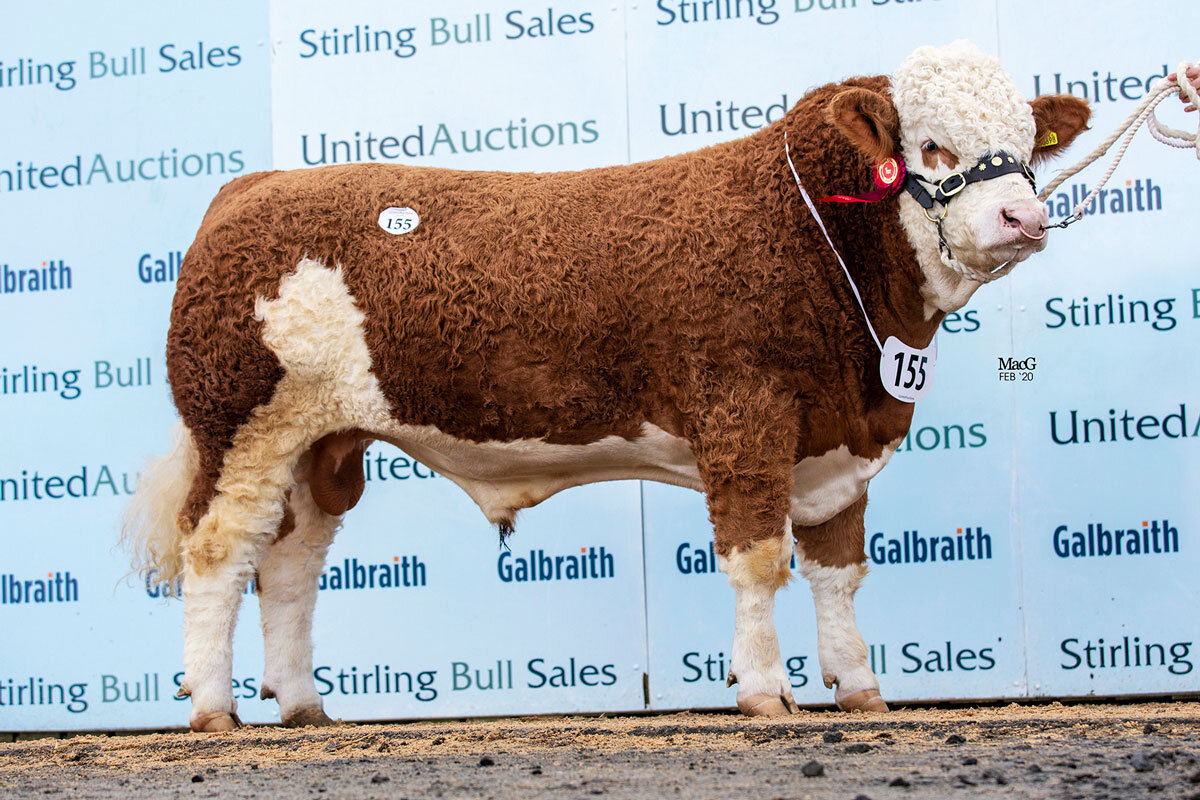 Topping the female trade of the day was the Female Champion ANNICK DUCHESS 19TH, bred by Mr L D Quarm, HOLEHOUSE FARM, ANNICK LODGE ESTATE, BY IRVINE, AYRSHIRE, KA11 2AF. Sired by WOLFSTAR GOLD DIGGER 15 and out of a SKERRINGTON VISA daughter, sold for 4,200gns to the judge Phillip Simmers, Backmuir Farm, Keith, Banffshire.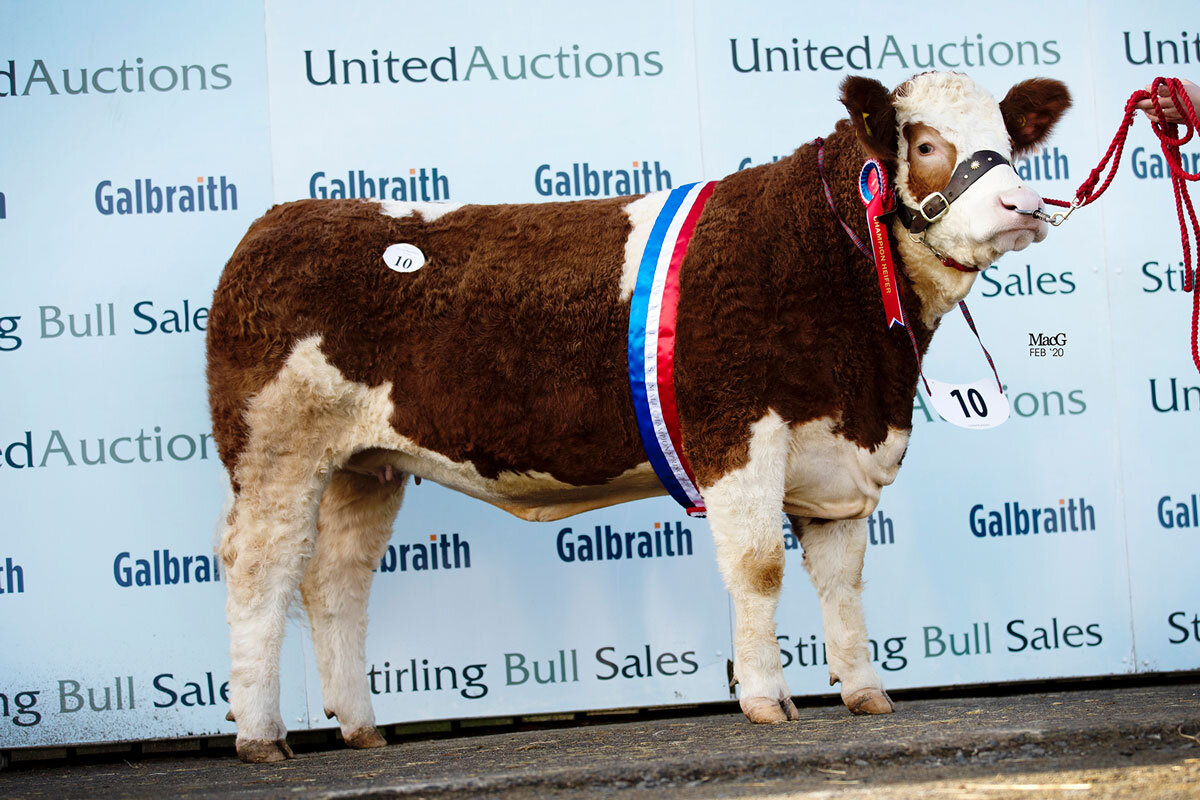 Bulls met a 67% clearance, with 86 bulls selling to average £5039, up £64
16 females sold to average £1995
5 Cows and calves sold to average £2415