INTRODUCING SIMMENTAL TO NORTHUMBERLAND SUCKLER HERD
ADDS MILK, GROWTH, AND EASE OF MANAGEMENT
Alnham Farm located within the Northumberland National Park, has been run for over 90 years by four generations of the Sordy family who firmly believe the time spent working amongst the animals is a key to the suckler herd's success. Alnham Farm joined the AHDB Farm Excellence project in 2021 for a four-year period as one of its four Monitor Farms.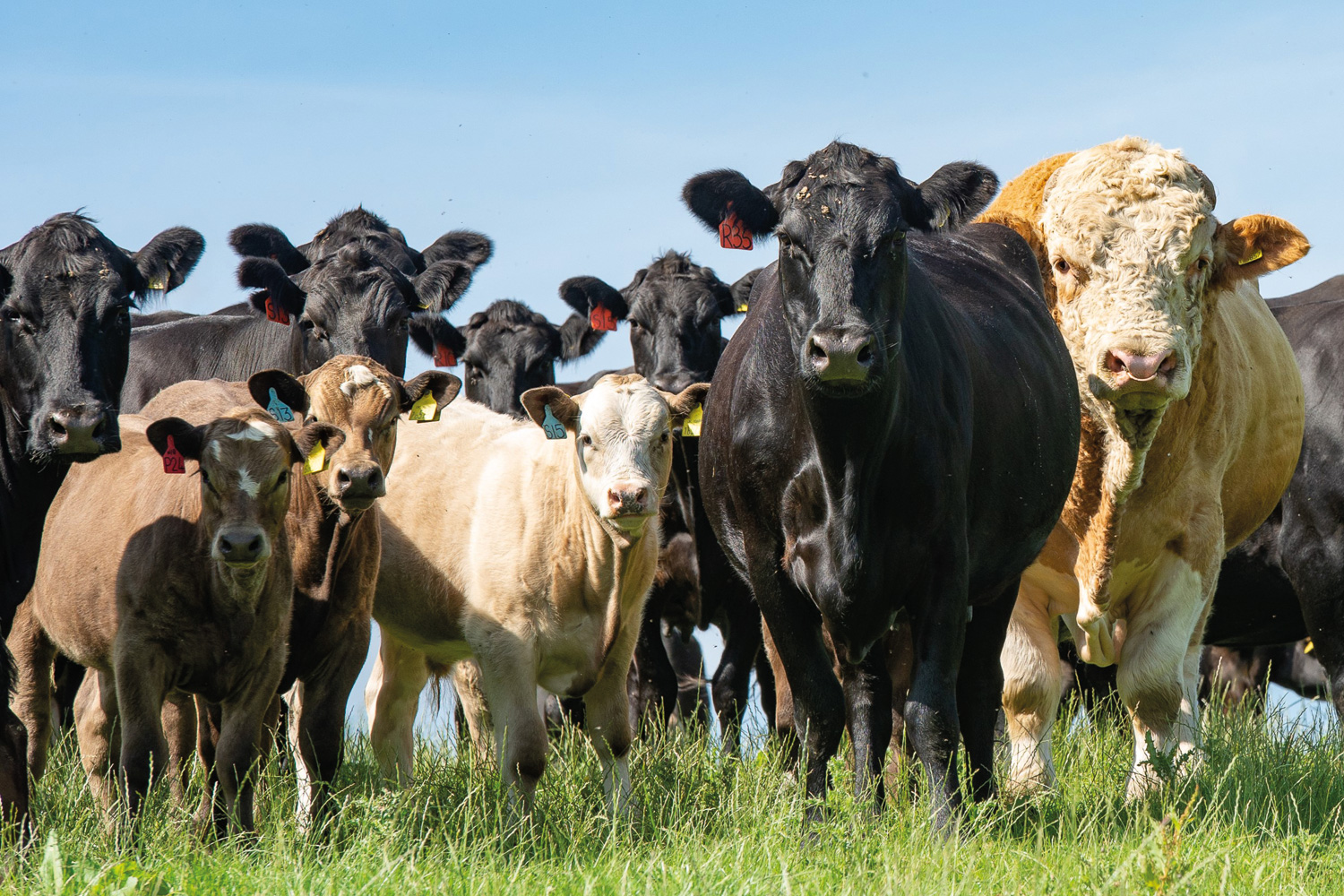 Talk to Harry Sordy about the Sordy family's suckler herd's genetics, and he says Simmental has proved to be a great piece in the jigsaw puzzle. "Whilst Angus had formed our herd's backbone, we'd been losing cow performance and wanted to add extra milk and subsequent growth. So we introduced Simmental as a maternal line back in 2015 in an attempt to add some hybrid vigour and the crisscross strategy has achieved our objective. We've some very milky cows producing a good solid calf," he says. "They're weaning calves at an average 300kg at eight months." 
What's more the Simmental has not only enhanced performance but also the family's quest for improved ease of management. The entire herd comprising 230 breeding females and followers is mostly managed by the Sordy's stockman, Craig Hardy. "They've such a quiet temperament which makes them so easy to manage, in fact I could take on and manage significantly more cows if a decision was taken to expand the herd," he says. 
"While we are calving, I walk through the shed and check every five hours around the clock, they really do calve themselves. Last season saw as few as 3% of the cows and heifers requiring assistance, and seven out of those eight cows were twin bearing.
"Then the Simmental's strong maternal instincts kick in, I rarely have to teach a calf to suck, and both cows and heifers look after their calves; we don't get mismotherings." 
Turning the clock back and Craig says calving is now a far cry from before the Sordy's replaced Charolais with Simmental genetics and established a split calving herd. "We had to pull far too many calves – the Charolais Angus combo was just not fit for purpose," he says. 
FARM FACTS
Alnham Farm, Alnwick, Northumberland
1,216ha mixed farm rising to 1,650' inc

1,102ha permanent pasture and temporary grassland 
33ha arable

 

20ha kale mix

 

100ha temporary pasture (ryegrass and herbal leys)

 

230 spring calving cows

 

2,500 breeding ewes

 
Harry continues: "We've been selecting Simmental sires for maternal traits and ease of calving, and preferably homozygous poll too – we're trying to cut down on dehorning, it's one job we don't like to do. Furthermore, we take EBVs seriously and would never buy a bull without accompanying data. We're currently running three bulls including two from Incheoch – they're good commercially raised bulls leaving easily calved well fleshed calves."
Nowadays, the Sordys are running one spring calving herd which is split between Simmental cross Angus genetics which they return to the Simmental bull, while Angus cross Simmentals go to the Angus. Craig explains: "We select the heifers for replacement purposes according to their dam's performance and temperament. Hybrid vigour kicks in and since the calves are much better grown reaching a minimum 400kgs at 14 months bulling, the strategy has enabled us to go from calving heifers at 28 months to 24 months. The bulk of those heifers calve within the first two weeks, while the entire herd calves within three cycles; any that fall outside are culled." Last season the herd scanned 95% and reared 93% calves.
Pre and post calving the herd thrives on forage, a silage-based diet supplemented with straw and pot ale syrup whilst housed. Plans are 
to turn out to graze if there's sufficient grass two days after calving, however this is a weather dependent decision. Cows and steer calves continue grazing a paddock system until weaning at eight months when steers are housed, whilst cows with heifer calves are more commercially raised and drafted to the hill. 
All progeny, apart from replacements, have historically been sold on to the store market at 10 to 12 months, however Harry says the family is changing strategy. 
"No one knows where the store market will be, it's uncertain, whereas finishing provides us with more control, so we are trying to see if finishing off forage can be cost effective."
The suckler herd is part of the bigger picture at Alnham Farm. "Historically the cattle have been hill improvers and extremely complementary to the 2,500 ewe outdoor lambing flock. "The herd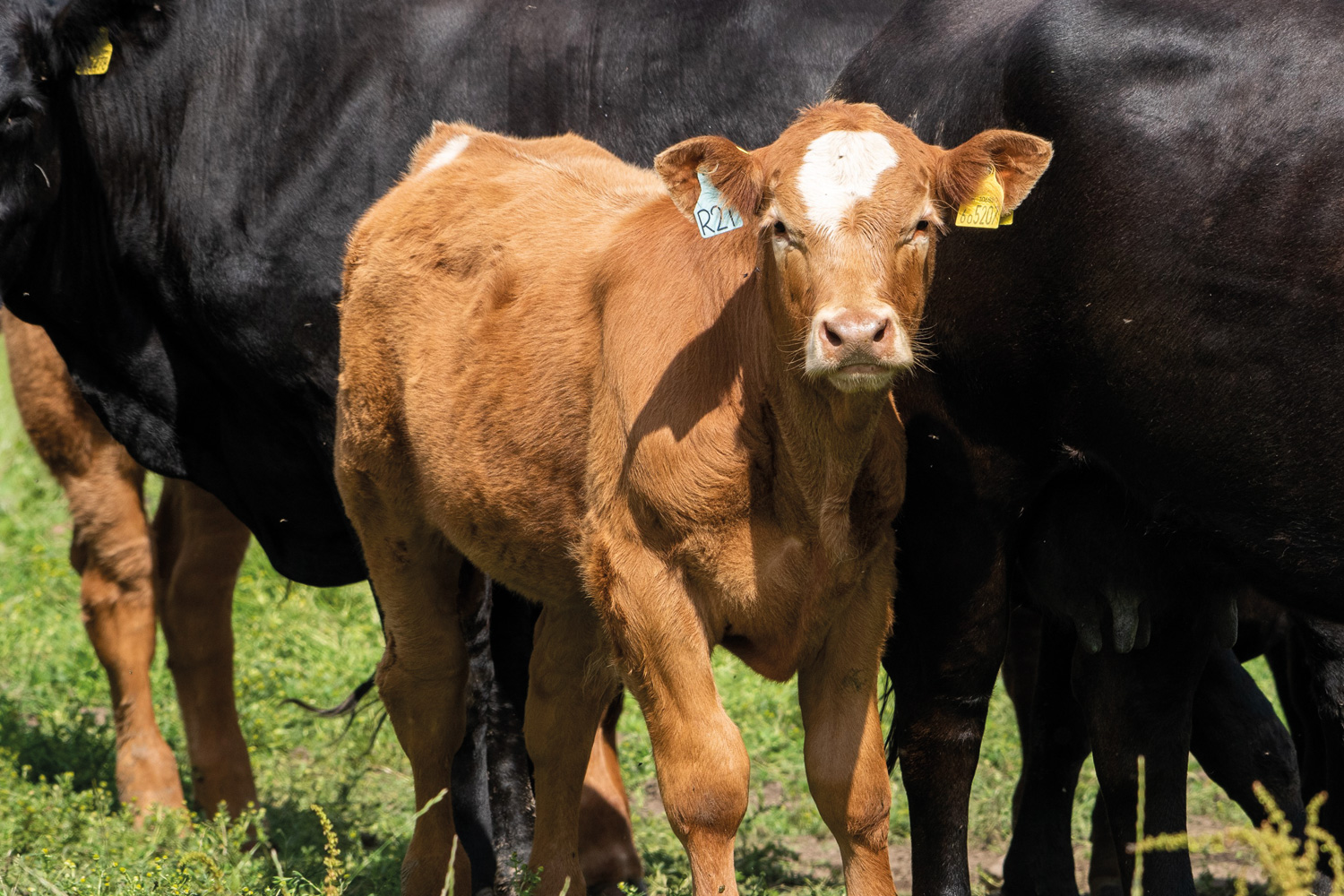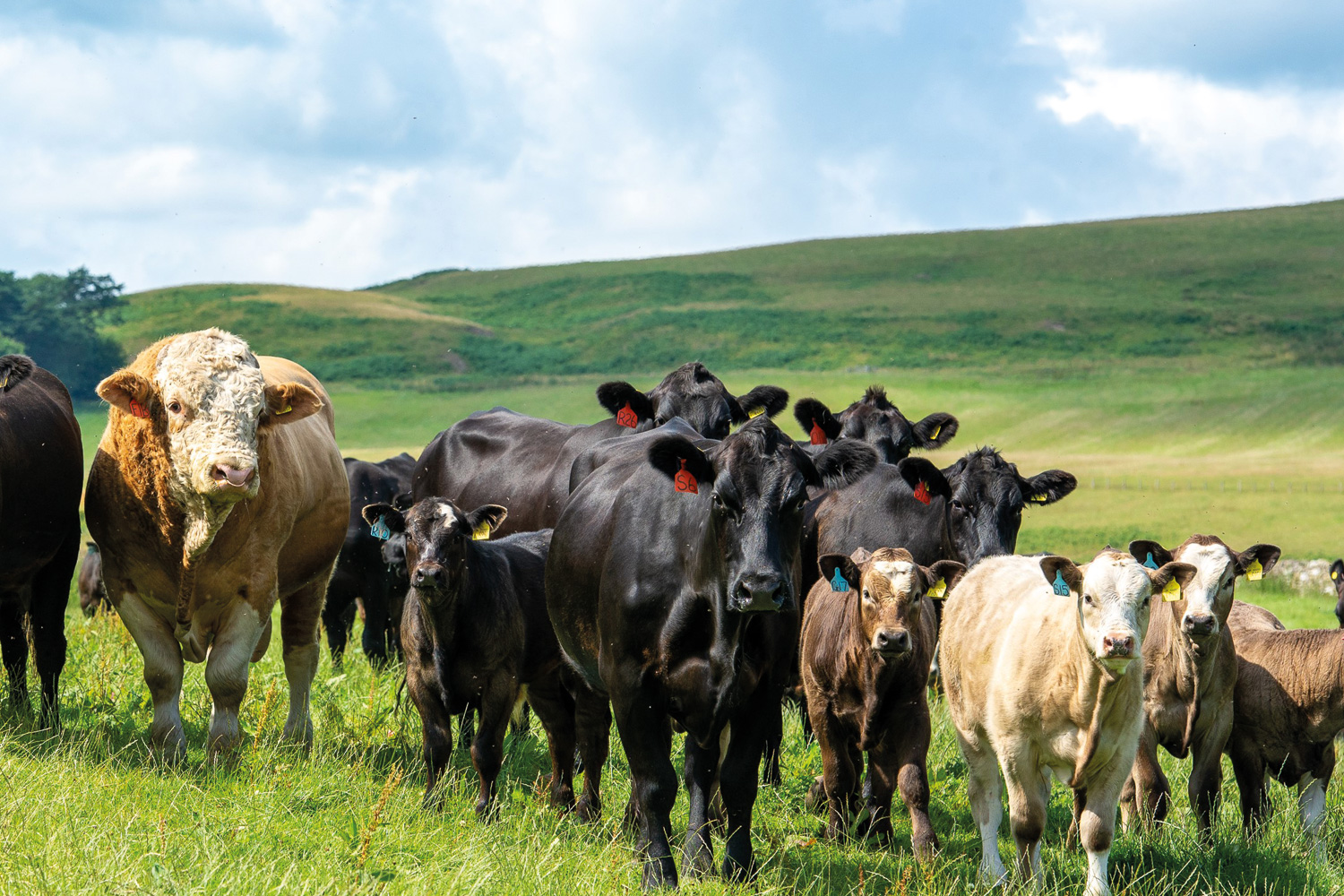 continues to be a hugely valuable asset, they're one of the farm's building blocks and will have a place going forward if we continue to have anything to do with the decision making," says Harry. 
While we are living in uncertain times, there are so many good farmers out there to learn from. We are frequently picking up and reading that we'd be better off trying to reduce our costs rather than increasing output. We've identified housing cows for 20 weeks of the year from 1 November as one of our biggest costs and consequently a key area for focus," he says. 
"We don't expect to completely eliminate the housing period, however, ideally we'd like to cut it by eight weeks to 10 to 12 weeks while continuing to house all the cattle a head of calving in March and make savings in terms of straw and fuel. So far, so good – by the third week of December the Simmental crosses were coping well outdoors. "If the weather does turn really bad, we always have the sheds available to bring the cows inside." 
Alnham Farm joined the AHDB Farm Excellence project in 2021 for a four-year period as one of its four Monitor Farms, a network of a further 15 AHDB Strategic Farms. 
Outwintering at Alnham Farm: three main groups have been established 
40 Angus and Simmental cross heifers bale grazing 4ha of deferred grass, with haylage bales which are estimated to last until the mid-January 
70 Simmental cross cows on 9ha of bale grazing 
60 Angus cross cows strip grazing 34ha of hill 
"We have been quite particular about the sites we have chosen. They all have quite shallow soils and free draining, meaning they're less likely to poach," Harry explains. 
"After weaning, well-conditioned Angus cross cows are turned away onto hill ground, where they remain until mid- January, weather permitting. These are the unit's priority group and if the weather does turn, they will be the first ones to be housed." 
The Sordy family are not against calving outside, however they feel they need to build their confidence in the system first. "We went on a study tour to the Scottish Borders with the Monitor Farm programme and visited farms which were already outwintering. Learning from other farmers in this way is so valuable."