THE 'MONEY MAKER' BREED IN NEW ZELAND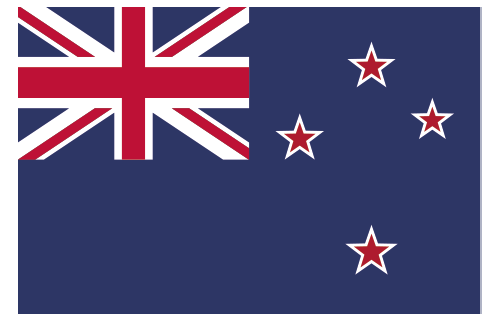 Report on the growing popularity of Simmental cattle in New Zealand from the Simmental NZ President, Colleen Knauf
Simmental would be the third most popular beef breed in New Zealand behind Angus and Hereford and the number one European breed.
The number and makeup of Simmental breeders have changed dramatically over the years that Simmental has been in New Zealand. From many small/hobby breeders there are now fewer breeders but with larger herds and on a more commercial basis.
Growth would be the prime reason for producers looking to Simmental. Cattle reach target weights more quickly than traditional breeds. "Gone before the second winter" is an advertising slogan that Simmental NZ has coined. Hybrid vigour is also a factor in attaining the extra growth and weights. Simmental is mainly crossed over Angus and Hereford cattle to get extra growth from the Simmental and hybrid vigour.
Docility is becoming a factor as Simmental NZ now have a docility EBV and have worked very hard in the last 10 years to improve a negative image of the temperament of Simmental. The strength of the breed in the past has been its terminal traits but it is becoming increasingly recognised as a maternal breed as well. Better constitution of the breed in New Zealand conditions has been a factor in this.
There is even some use now of Simmental as a terminal sire for Dairy herds as they look to Dairy beef for-profit and to find a better use for "bobby calves". Bulls are specifically bred for
easy calving and lower gestation to suit the dairy industry.
The variety of colour has sometimes been a problem even though it is only 'skin deep'! Traditional red and white dominate in popularity followed by a plainer red with a little white, blonde and a few black Simmentals.
Simmental do well anywhere in New Zealand.  They are found in the tropical north and right down to the chilly bottom of the South Island.  Ultra sound scanning technology has found cattle to have thicker hides in colder climates and of course they develop thicker coats.
Most sales are still for R2 bulls but there is a growing trend to sell yearling bulls as well.
Average Prices for 2year old bulls would be approx. $5,000 – $10,000.  Top money about $20,000.  Pedigree Female stock $1,200 as R1 to $3,500 for older females.  Chinese buying has buoyed the female market in recent years. Commercial values are related to the meat schedules which have hovered around $5 kg for the last five years.
Beef prices have been very good by New Zealand standards over the last few years.  Like everything else, the outlook is somewhat uncertain with the effects of Coronavirus on markets.  Simmental in New Zealand are enjoying a positive come back to cross breeding after a successful marketing effort by Angus in recent years.
Here are an example of just some of the commercial straplines and selling points that that Simmental NZ are using to market and promote the breed in New Zealand
THE HEAVYWEIGHT CHAMPION
Pound for pound, Simmentals are unbeatable. 8.5% to 23.3% extra live weight gain at weaning. 10% extra live weight gain at finishing. 3% extra return on finished carcass weight.
BEAUTY IS IN THE EYE OF YOUR ACCOUNTANT
Beef + Lamb NZ Genetics progeny test results prove that a Simmental sire over your cow herd produces the heaviest progeny, and they're getting some of the highest prices per kg.
HERE FOR A GOOD TIME, NOT A LONG TIME
Reach optimum carcass weight before the second winter – less feed, less cost, less fuss. Nothing finishes faster than a Simmental.
COOL, CALM AND MONEY COLLECTED
Simmental were the first breed to produce an EBV for docility to allow breeders to actively select for quiet temperament. The misconception that Simmentals are temperamental has been laid to rest. They just get the job done, no drama.
The majority of stock in New Zealand are fed grass only, outside in all weathers.  Supplements may be some hay or silage.  Most New Zealand Simmental tend to be a little smaller and more athletic than their British counterparts because of the environment that they
and their progeny have to thrive in.  In the past, it was generally thought that the European breeds such as Simmental were "softer" and required easier farming conditions than their traditional Angus and Hereford counterparts.  However, there are more breeders challenging this conception and breeding Simmental cattle that can do well on hill country.
Cows have to calve unassisted out on the farm and therefore calves have to be good at getting up and having feed straight after birth.  Cows need to have good mothering ability.
The Society currently has a contract with ABRI Australia to provide registration services and performance recording.  Simmental NZ also works on contract with PBBNZ (Performance Beef Breeders NZ) which provides and combines services for the main breeds in New Zealand.  All contracts and day to day running are provided by PBBNZ. 
Simmental NZ are currently working on getting EBVs (Estimated Breeding Values) to include genomic evaluations.  Sires have to be DNA profiled to verify parentage.  Breeders are encouraged to take advantage of the increasing genetic information available.  For example, whether stock is horned or polled.  Important because of increasing animal welfare restrictions on dehorning.  Another example is the colour issue.  Genomic testing is available to identify the dilution gene which will give grey coat colour over black cows – can be important for farmers crossing Simmental over Angus and Angus cross cattle.
For the last five years, Simmental NZ has been financially involved in supporting a Beef Progeny Test evaluating EBV's.  It has been a worthwhile investment as Simmental has done well in most areas.
There are just over 4,000 cows registered at present with Simmental NZ.  More information and stories of New Zealand Simmental can be found on www.simmental.co.nz