Please click here to view the schedule for this year's Scottish National Show.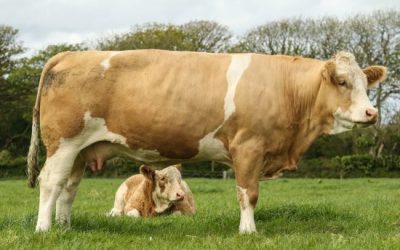 • Further cows and calves at 5500gns, and 5000gns• Cows and calves average £3382.50• Bulls sell to 4600gns• 27 lots gross £81,670 Cows and calves met with a strong trade and were led at 7000gns at the Reduction Sale of the noted Bosahan Herd of John & Bridget...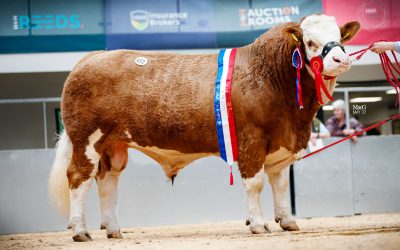 • 5000gns Tidkin Cow and Calf leads Tidkin & Jet Dispersal Sale• 15 Tidkin cows and calves average £3353• 28 Simmental lots in all gross £94,920• 4 Bulls average £5565 Bulls from the Chestermann herd of N&N Gwynne, Castlewigg Farm, Whithorn, Newton Stewart,...
DRAFT AGENDA FOR SYMA TRIP TO TURRIFF. AUGUST 2014.
FRIDAY 1ST AUGUST.
ARRIVE- ABERDEEN AIRPORT, BUS TO TRAVEL LODGE, ELGIN.
SATURDAY 2ND AUGUST.
MORNING VISIT TO AUCHORACHAN HERD (MICHAEL DURNO), FOLLOWED LUNCH AT GLENLIVET DISTILLERY.
AFTERNOON, GO-CARTING AT LHANBRYDE?
VISIT TO CORSKIE HERD( IAIN GREEN) FOLLOWED BY BBQ.
SUNDAY 3RD AUGUST.
MORNING VISIT TO DELFUR HERD.(EDWARD MOUNTAN)
AFTERNOON- STOCKJUDGING COMPETITION AT TURRIFF SHOW.
FOLLOWED BY BBQ HOSTED BY SCOTTISH SIMMENTAL CLUB.
MONDAY 4TH AUGUST.
ALL DAY AT TURRIFF SHOW, – SCOTTISH NATIONAL SIMMENTAL SHOW.
EVENING VISIT  GARY CHRISTIE'S COMMERCIAL SIMMENTAL X HERD.
TUESDAY 5TH AUGUST.
VISIT ISLAVALE HERD.(MESSRS STRONACH)
DEPART. ABERDEEN AIRPORT.