Please click here to view the schedule for this year's Scottish National Show.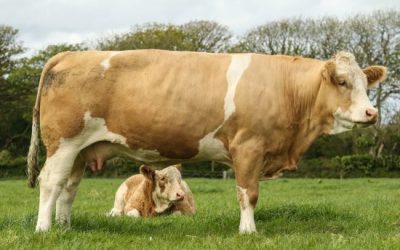 • Further cows and calves at 5500gns, and 5000gns• Cows and calves average £3382.50• Bulls sell to 4600gns• 27 lots gross £81,670 Cows and calves met with a strong trade and were led at 7000gns at the Reduction Sale of the noted Bosahan Herd of John & Bridget...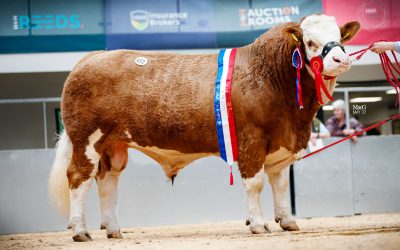 • 5000gns Tidkin Cow and Calf leads Tidkin & Jet Dispersal Sale• 15 Tidkin cows and calves average £3353• 28 Simmental lots in all gross £94,920• 4 Bulls average £5565 Bulls from the Chestermann herd of N&N Gwynne, Castlewigg Farm, Whithorn, Newton Stewart,...
Simmental raffle and BBQ to support local cancer charity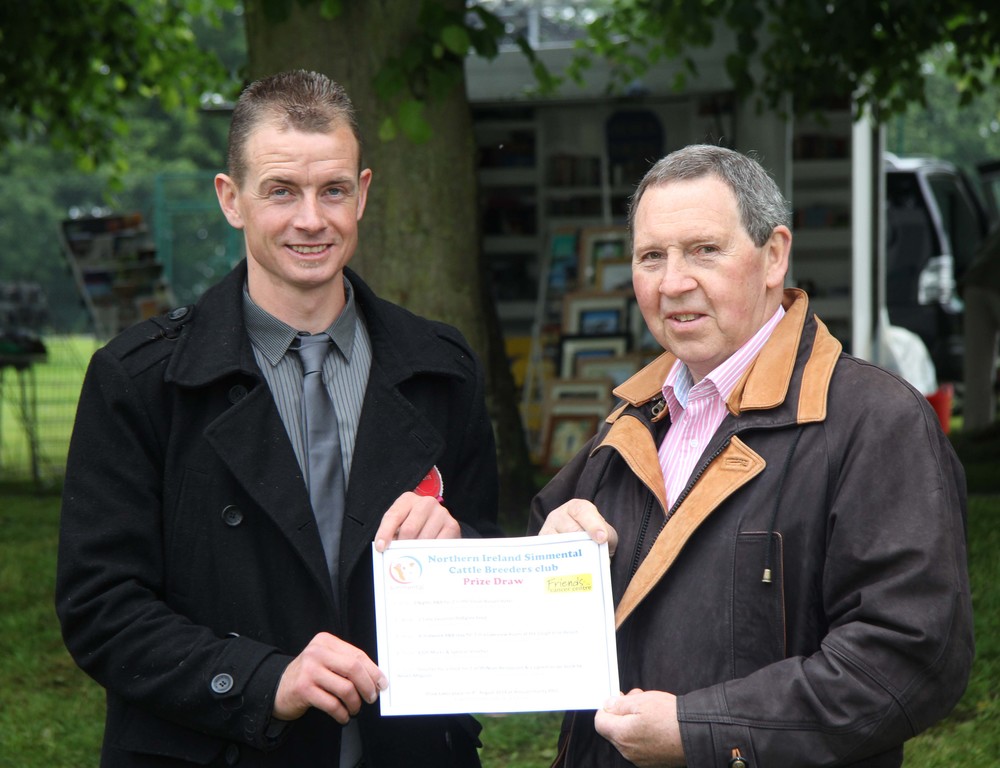 The Northern Ireland Simmental Cattle Breeders' Club has announced that Friends of the Cancer Centre is its chosen charity for 2014.
In addition to the club's annual charity BBQ and auction, a prize draw has been organised by club member Pat Kelly from Tempo.
Tickets for the prize draw are priced at £2 each, or a book containing three tickets can be purchased for £5.
Prizes include: two nights B&B for two people at the Slieve Russell hotel in Derrylin; one tonne of Excelsior pedigree feed from Fane Valley; a mid-week B&B stay for two people in a lake view room at the Lough Erne Golf Resort and Spa; a £200 Marks and Spencer voucher; and a meal for two at the award-winning MacNean Restaurant at Blacklion, County Cavan, as well as cookery book signed by celebrity chef Neven Maguire.
The winning tickets will be drawn at the club's annual BBQ which takes place at Dungannon Rugby Club on Friday, 8th August at 8pm.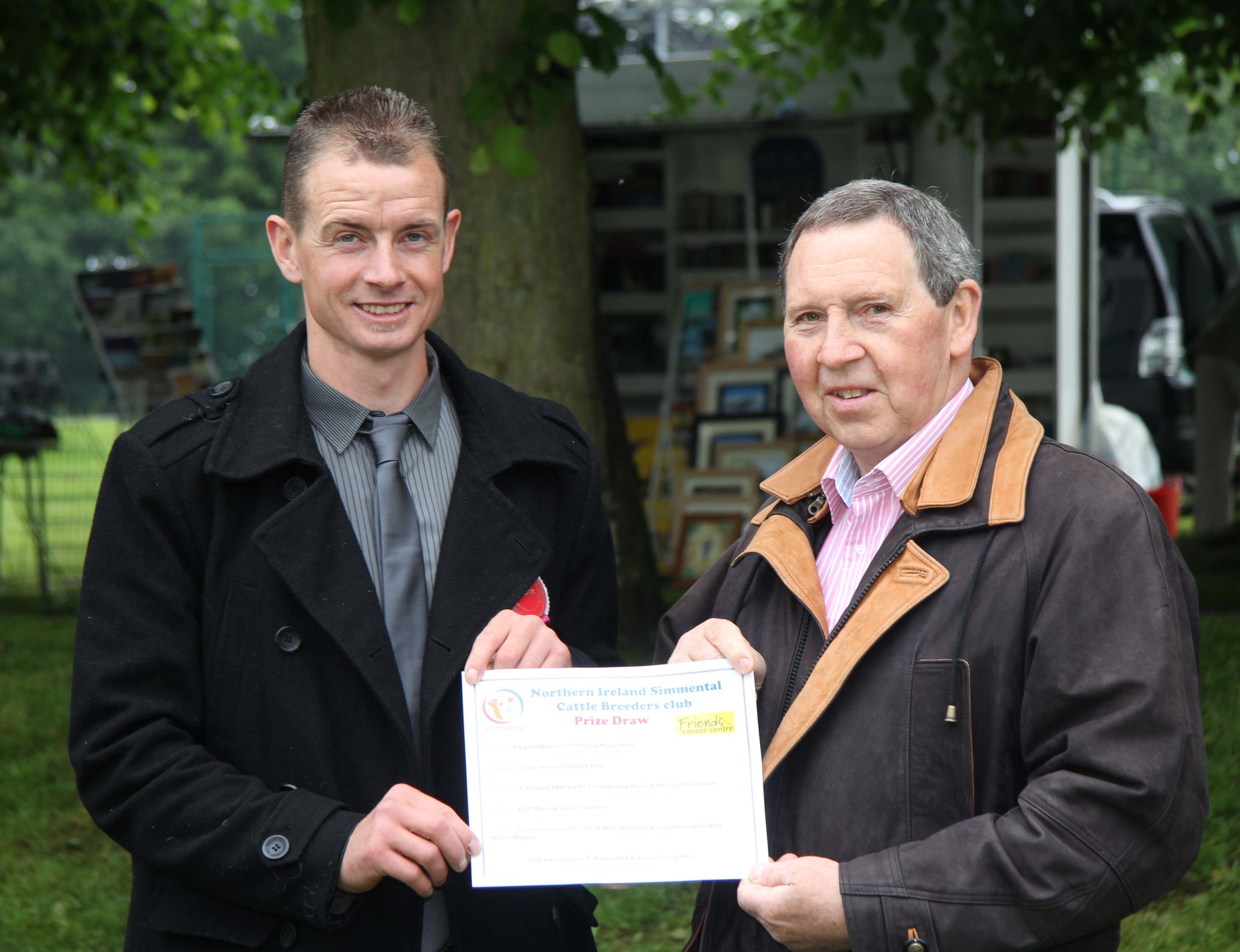 Club chairman Richard Rodgers said:"I would like to encourage everyone to support this year's charity BBQ and raffle. There are some fantastic prizes on offer, and the BBQ is great opportunity for breeders and their friends to get together for a bit of craic, and raise much needed funds for a very worthy cause."
Friends of the Cancer Centre is a leading local charity based at the heart of Belfast City Hospital's Cancer Centre. The charity relies heavily on voluntary donations, and makes a real and meaningful difference to thousands of patients and their families from across Northern Ireland.
Tickets for the prize draw and the BBQ are available from club committee members. Alternatively contact secretary Robin Boyd on 07799 346784; chairman Richard Rodgers on 07712 894727, or Pat Kelly on 028 89541332.