Please click here to view the schedule for this year's Scottish National Show.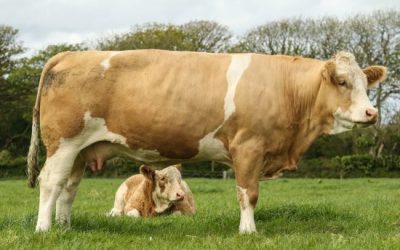 • Further cows and calves at 5500gns, and 5000gns• Cows and calves average £3382.50• Bulls sell to 4600gns• 27 lots gross £81,670 Cows and calves met with a strong trade and were led at 7000gns at the Reduction Sale of the noted Bosahan Herd of John & Bridget...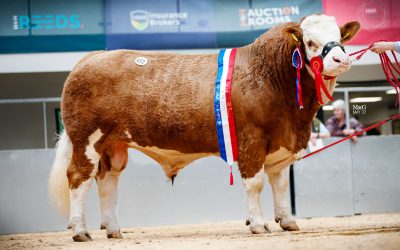 • 5000gns Tidkin Cow and Calf leads Tidkin & Jet Dispersal Sale• 15 Tidkin cows and calves average £3353• 28 Simmental lots in all gross £94,920• 4 Bulls average £5565 Bulls from the Chestermann herd of N&N Gwynne, Castlewigg Farm, Whithorn, Newton Stewart,...
Carlisle Autumn Show and Sale

Although entries were slightly down, the Simmental trade at the Carlisle Autumn Show & Sale was good with bulls averaging 1694gns.
Judged by Mr C. Addison, the top-price of 2200gns went to Wigton breeders J. & E. Peile, for the Champion animal, Pasturehouse Paleface, a 16 month old bull.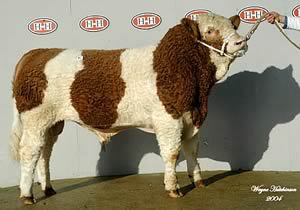 W. Heaps,Chorley, Lancs, sold Rosten Pricey, also 16 months, at 1950gns.
Messrs Allen, Newton Stewart, drew 1900gns for Glenturk Prince Peter, the Reserve Champion.
Females averaged 952gns for in-calf heifers.
Report by Christine Heaps North West Club Secretary