Please click here to view the schedule for this year's Scottish National Show.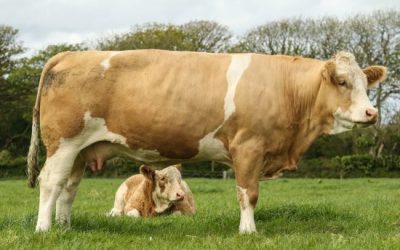 • Further cows and calves at 5500gns, and 5000gns• Cows and calves average £3382.50• Bulls sell to 4600gns• 27 lots gross £81,670 Cows and calves met with a strong trade and were led at 7000gns at the Reduction Sale of the noted Bosahan Herd of John & Bridget...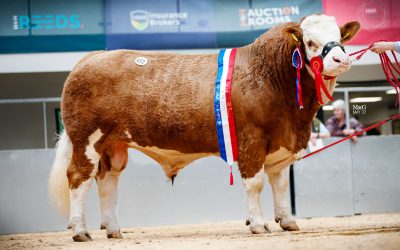 • 5000gns Tidkin Cow and Calf leads Tidkin & Jet Dispersal Sale• 15 Tidkin cows and calves average £3353• 28 Simmental lots in all gross £94,920• 4 Bulls average £5565 Bulls from the Chestermann herd of N&N Gwynne, Castlewigg Farm, Whithorn, Newton Stewart,...
Carlisle Annual Autumn Show and Sales of Simmental Bulls and Females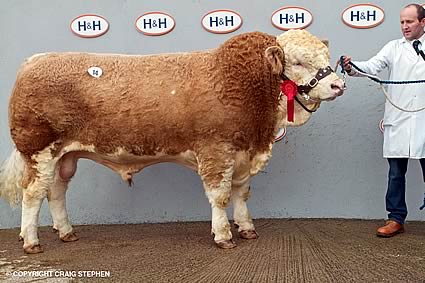 Judge for the show was Mr Hugo Arnold.
As with the Autumn sales this year, Buyers were selective and well grown bulls ready to work were easiest sold.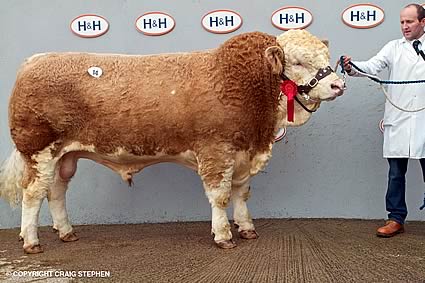 Top price on the day 4300gns went to S&C Evans 21 Shoemaker Close, Astcote Towcaster Northamptonshire for Astcote Auctioneer, a Blackford Hawk son who was also the Reserve Supreme Champion, the same herd also had the 2nd top price of 4100gns for Astcote Atlas another Blackford Hawk son.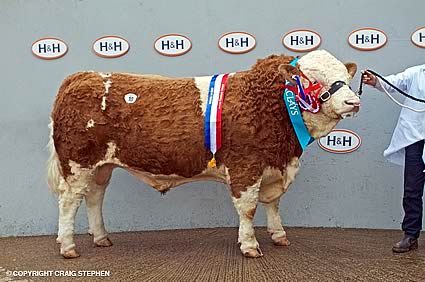 Supreme and male Champion Chestermann Adam, a Blackford Ringleader son from N&N Gwynne,Rhos-ddu, Crymych, Pembrokeshire sold at 3100gns.
Also at 3100gns was Blackpool Angus, a May 2009 son of Samark Superman form J David Loftus, Lodge Farm, Thistleton, Kirkham, Lancs
11 bulls sold to average £2591.59.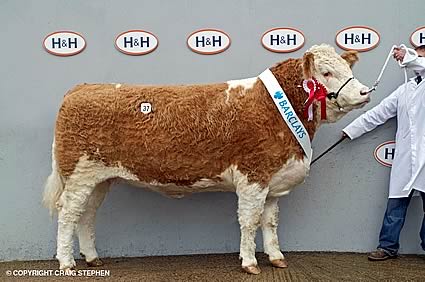 Female Champion, Beetly Wagtail out of Milnafua Kaspar from SD Abram High House Farm, Beetley, Dereham, Norfolk sold for 1800gns, the reserve female champion Pasturehouse Maltesers Flora form JB & EJ Peile, Pastyre House, Bolton Low Houses, Wigton, Cumbria was unsold.
Served Heifers averaged £1365
Maiden Heifers averaged £1356.25
Cow and calf-£1386