Please click here to view the schedule for this year's Scottish National Show.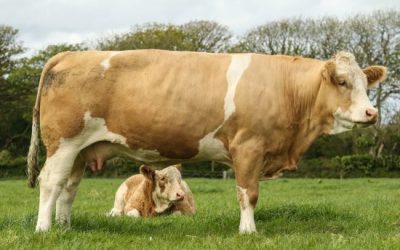 • Further cows and calves at 5500gns, and 5000gns• Cows and calves average £3382.50• Bulls sell to 4600gns• 27 lots gross £81,670 Cows and calves met with a strong trade and were led at 7000gns at the Reduction Sale of the noted Bosahan Herd of John & Bridget...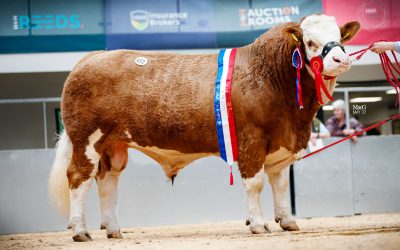 • 5000gns Tidkin Cow and Calf leads Tidkin & Jet Dispersal Sale• 15 Tidkin cows and calves average £3353• 28 Simmental lots in all gross £94,920• 4 Bulls average £5565 Bulls from the Chestermann herd of N&N Gwynne, Castlewigg Farm, Whithorn, Newton Stewart,...
SIMMENTALS ARE WELL KNOWN FOR THEIR DOCILE, RELAXED MANNER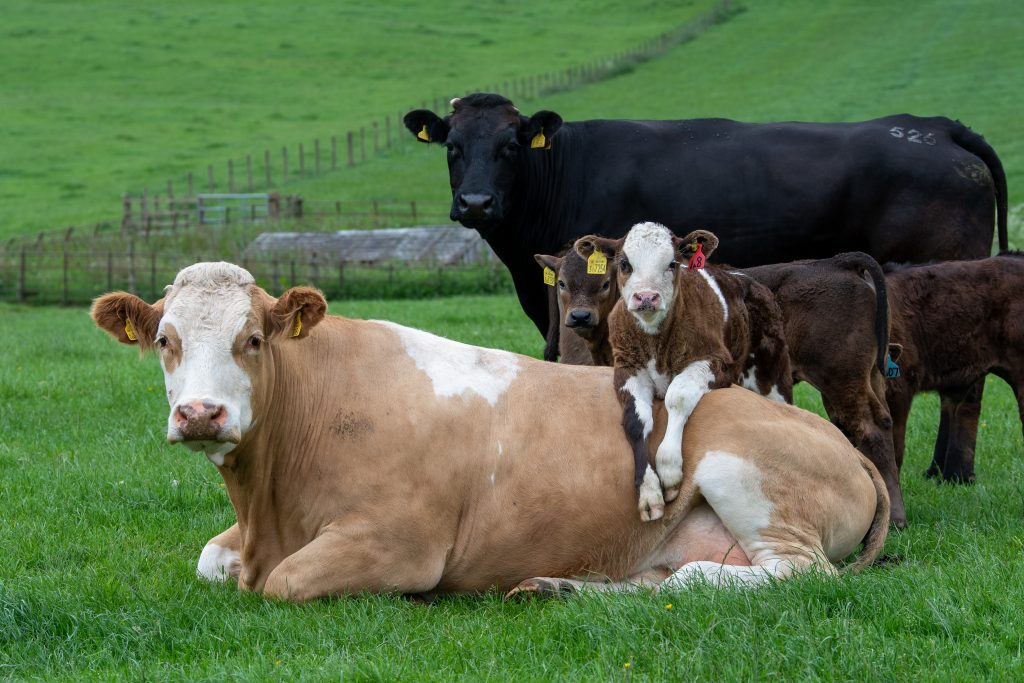 Simmentals are well known for their docile, relaxed manner and what better example than this picture taken at David Cornthwaite's Balgray Hill Farm, Lockerbie, in the run up to the first part of his commercial herd dispersal sale successfully held last week. Here's mum just chilling out, shooting the breeze, and spending some quality down time with 'junior'!