Please click here to view the schedule for this year's Scottish National Show.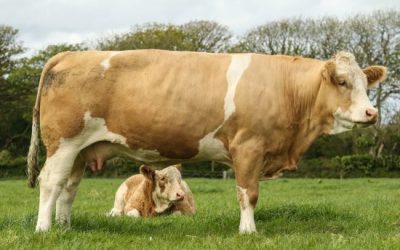 • Further cows and calves at 5500gns, and 5000gns• Cows and calves average £3382.50• Bulls sell to 4600gns• 27 lots gross £81,670 Cows and calves met with a strong trade and were led at 7000gns at the Reduction Sale of the noted Bosahan Herd of John & Bridget...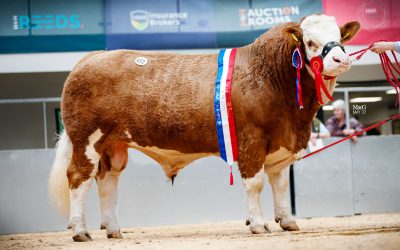 • 5000gns Tidkin Cow and Calf leads Tidkin & Jet Dispersal Sale• 15 Tidkin cows and calves average £3353• 28 Simmental lots in all gross £94,920• 4 Bulls average £5565 Bulls from the Chestermann herd of N&N Gwynne, Castlewigg Farm, Whithorn, Newton Stewart,...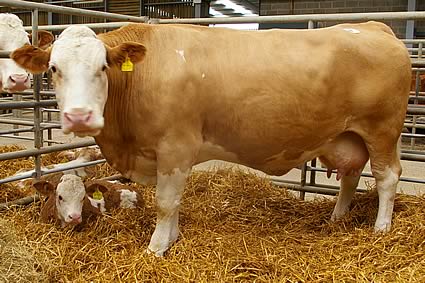 Thirsk Show and Sale on 10th May judged by Mr George Young.
Bulls topped at 1500gn For Scarthingwell Brandysnap, a Pasturefields Hartshorne son out of a Brinkton Brilliant daughter, from Mr & Mrs D Pick, Scarthingwell Farm, Scarthingwell, Tadcaster.
3 bulls averaged £1513.75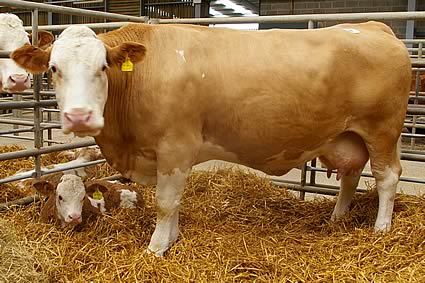 Female trade topped at 2000gn for Blakewell Gayles Pandora , a Rickardstown Jumbo daughter with her calf at foot consigned from I & M Steele, Blakewell Farm,Easlington, Hull and bought by Mr Soutar from Arbroath.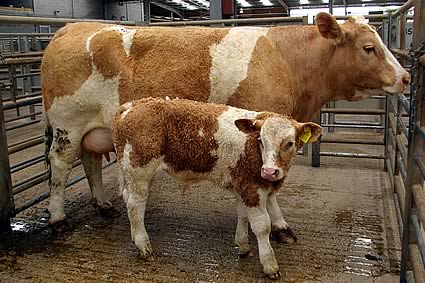 The Female Champion Tidkin Sapphire a Nethan Landsman daughter & calf at foot Mr G Towers, Turners Arms Farm, Yearby, Redcar, Cleveland sold for 1900gns.
11 females averaged £1381.70