Please click here to view the schedule for this year's Scottish National Show.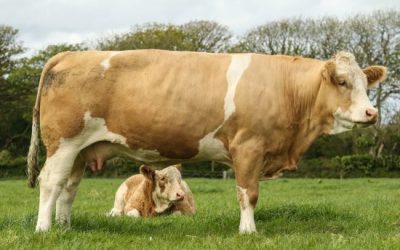 • Further cows and calves at 5500gns, and 5000gns• Cows and calves average £3382.50• Bulls sell to 4600gns• 27 lots gross £81,670 Cows and calves met with a strong trade and were led at 7000gns at the Reduction Sale of the noted Bosahan Herd of John & Bridget...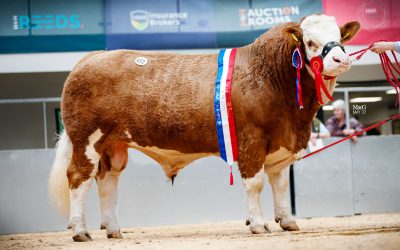 • 5000gns Tidkin Cow and Calf leads Tidkin & Jet Dispersal Sale• 15 Tidkin cows and calves average £3353• 28 Simmental lots in all gross £94,920• 4 Bulls average £5565 Bulls from the Chestermann herd of N&N Gwynne, Castlewigg Farm, Whithorn, Newton Stewart,...
Bristol Annual Sale of Simmental Bulls and Females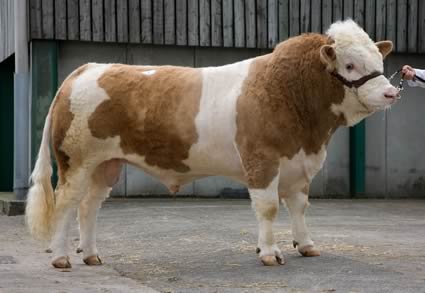 15 bulls sold to average £2576.00 with an 83% clearance
Strong demand for bulls was evident at the Annual Spring show & sale, at Bristol on Thursday 14th April 2011, which was judged by Mr John Dykes, Mendick Herd.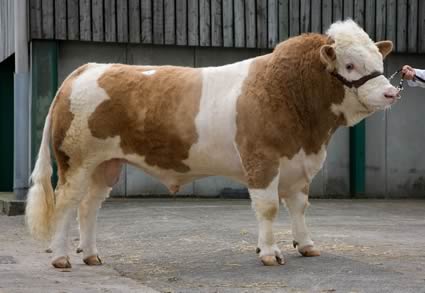 Topping the trade at 3750gns was Hemingford Abbot 09, exhibited by Mr J A Griffin & Mrs S Arkley, sired by Hemingford Vincent sired by Starline Klassik.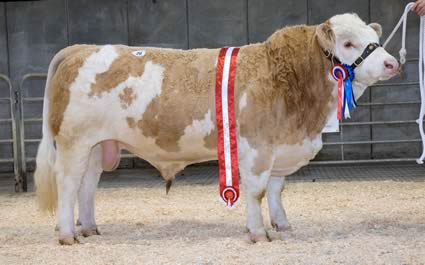 2nd Top priced bull also took the Male Champion of the day exhibited by Mr & Mrs R J & B E Kimber, Beanhill Banker sired by Beeches Kestrel sold for 3300gns.
Selling at 3150gns was Taurus Amazon, exhibited by Alstone Ptnrs, Messrs Loud, sired by Taurus Viking, with Hooray Henry on the dams side.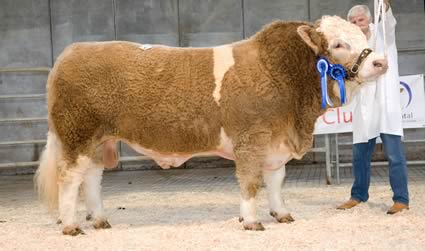 The Reserve Male Champion, exhibited by W R Eales, went to Peatling Admiral sired by Greenfields Viper, which realised 2350gns.
The Top Price Female went to Messrs Booth & Bell with Crackley Cadette 106T + CAF by Lamhoj Supery and purchased for 2100gns.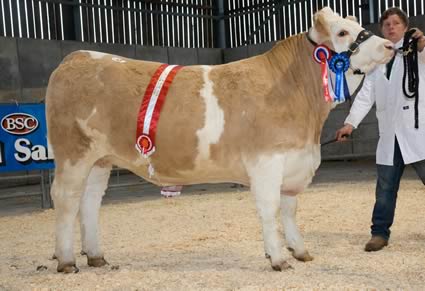 The Female Champion, exhibited by Mr D Bush went to Chapman Trientalis's Ash who was by Heywood Statesman, purchased for 1700gns.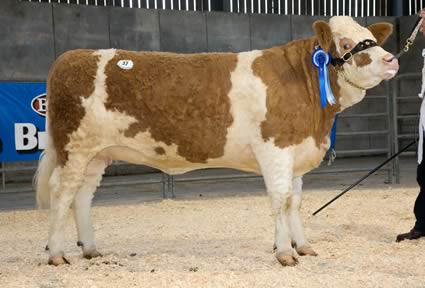 The Reserve Female went to Mr & Mrs A S & Y A Leedham, with Grangewood Anatasia which realised 2000gns.
19 Females sold for a sales average of £1376.60.
Drafts
Loxton – 4 sold averaging £1863.75
Aquarius – 3 sold averaging £1575.00
Taurus – 5 sold averaging £1423.80
Auctioneers: Stags