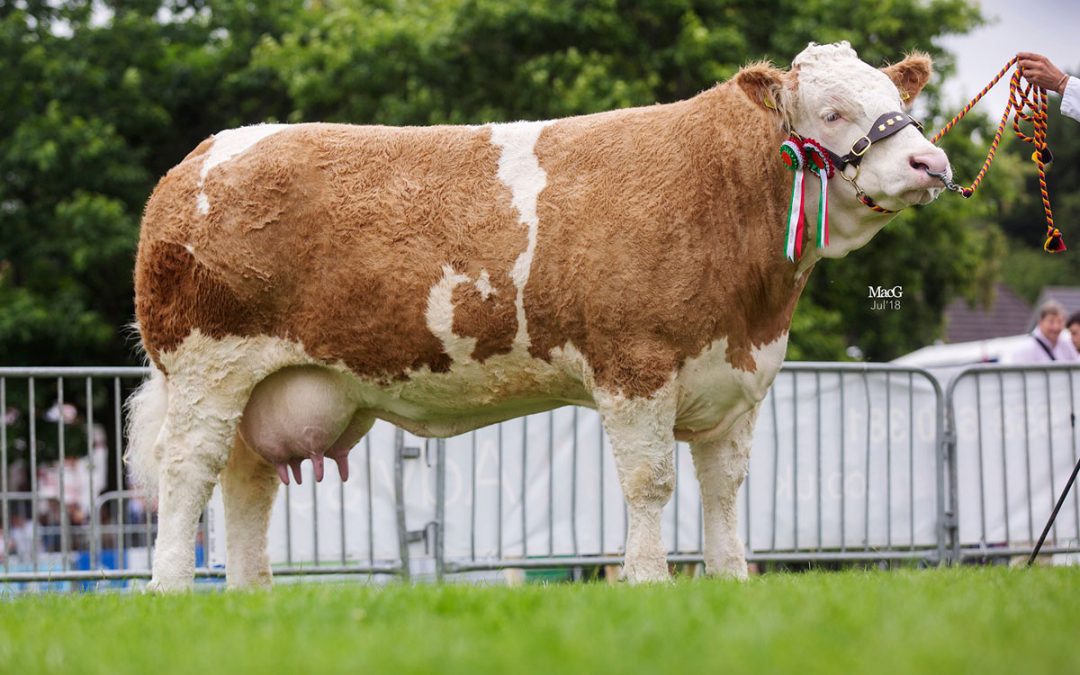 Judges Report, Stewart Stronach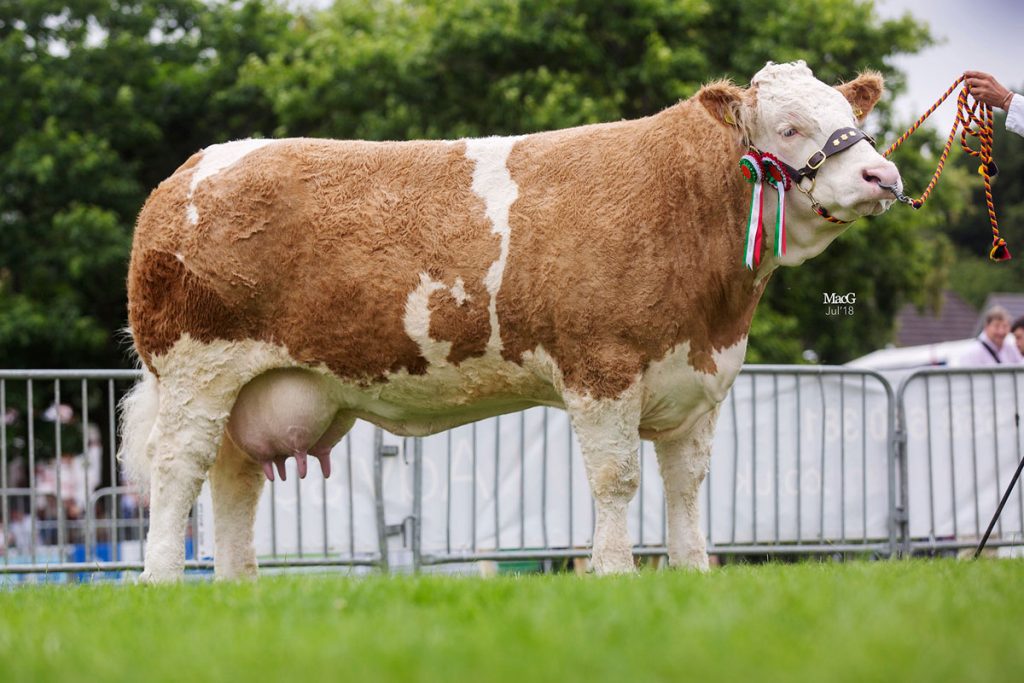 Firstly I would like to thank the RWAS for the kind invitation to judge the Simmental classes at their prestigious event. It was a privilege and honour. The hospitality, friendliness and welcome shown by the show, the Welsh Simmental club and exhibitors was greatly appreciated by myself and Fiona.
In the first class, the senior bulls exhibited three great examples of the Simmental breed. It was a difficult class to judge and I finally placed Blackford Galaxy first, thinking to myself that it was going to take something very special to beat him in the championship. Curaheen Drifter was a close second and Camus Harold third.
There was only one entry in class two, Williams I of the Tiger, a well grown correct bull that received the first prize.
In class three the Williams herd was doing the business again with a real fleshy young bull, Invincible, who was placed first. Following in second place was Storersmith Infared.
As the male championship commenced, Galaxy led the first prize animals into the ring. To me he was the obvious male champion. The reserve went to Curaheen Drifter, the bull that stood second to him in his class.
The first of the female classes, class 4, saw two cows enter the ring both rearing calves. I placed Sterlings Petras Cairo first. As soon as she walked into the ring her power and show presence was impossible to go past. Second was Woodhall Erica owned by Richard McCulloch. A hard working cow with a great udder, making a tremendous job of her heifer calf.
In class 5 first place went to Popes Rhona, a well grown and classy heifer. Second went to Overhill house Hesse, a stylish dark red heifer.
Cwarre Rosies Hyacinth won class 6, a sweet heifer with lots of character, followed closely by Sterlings Ellies Heidi.
Class 7 had six entries. An easy first was Jimmy MacMillans Sterlings FCUK Impulse. Second was Popes Nellys Ilia and a very close third was Storersmith Iredessa.
The female championship went to Sterlings Petras Cairo, with Sterlings FCUK Impulse in reserve.
The Overall championship was a very impressive line-up, with two really good examples of the breed, but on the day the cow, Sterlings Petras Cairo for the Borlaise family shone out as my champion. With Michael Barlows Blackford Galaxy as reserve.
I would like to congratulate everyone who took part in the show and thank everyone who made it a very memorable day.