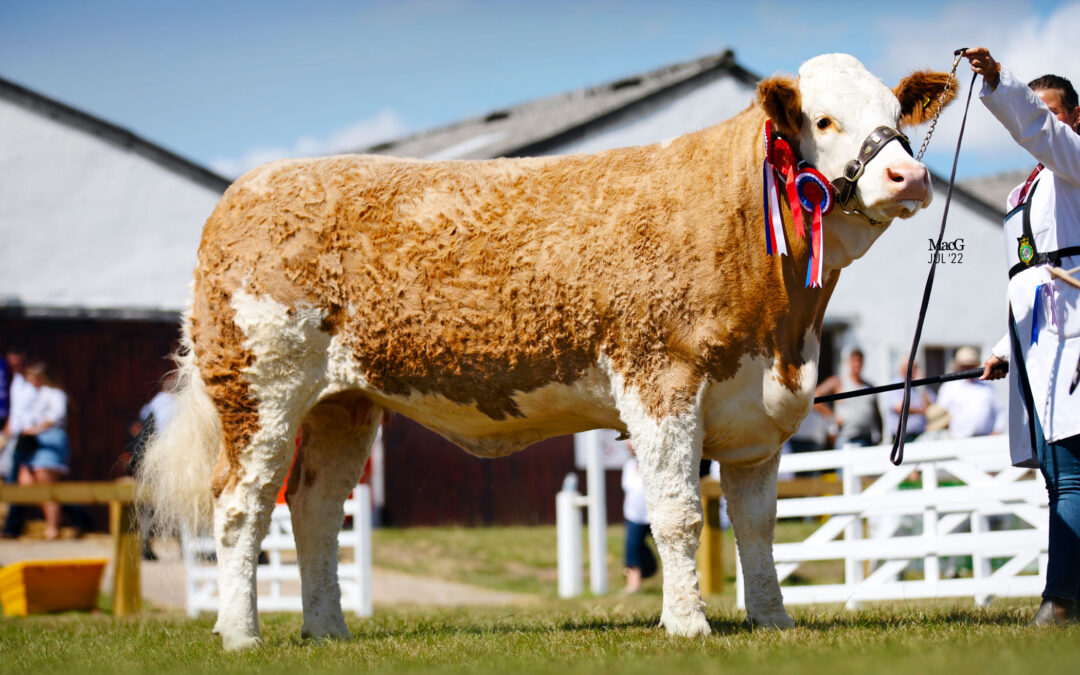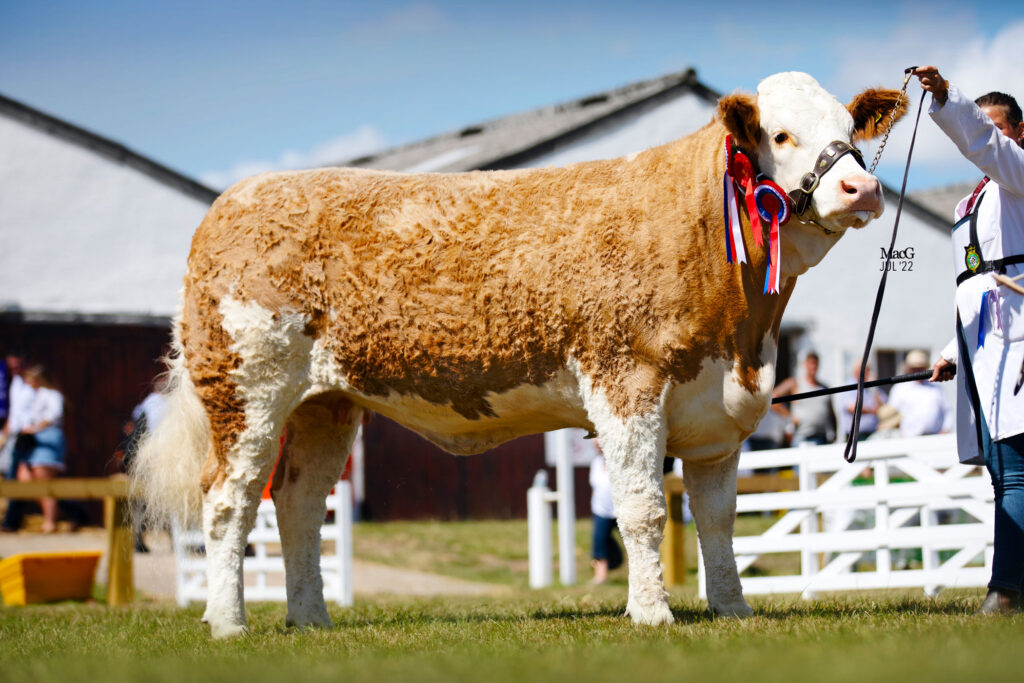 Congratulations to Messrs J H and V G Wood, Dutton, Lancashire, who were awarded the British Simmental breed championship title at the Great Yorkshire show last week, with their April 2020-born heifer Popes Princess Lumi, who had previously topped the Heifer born in 2020 class. Sired by the popular AI bull Team Celtic 11, she is bred out of the Royal Welsh Show supreme beef champion Popes Princess Cleo.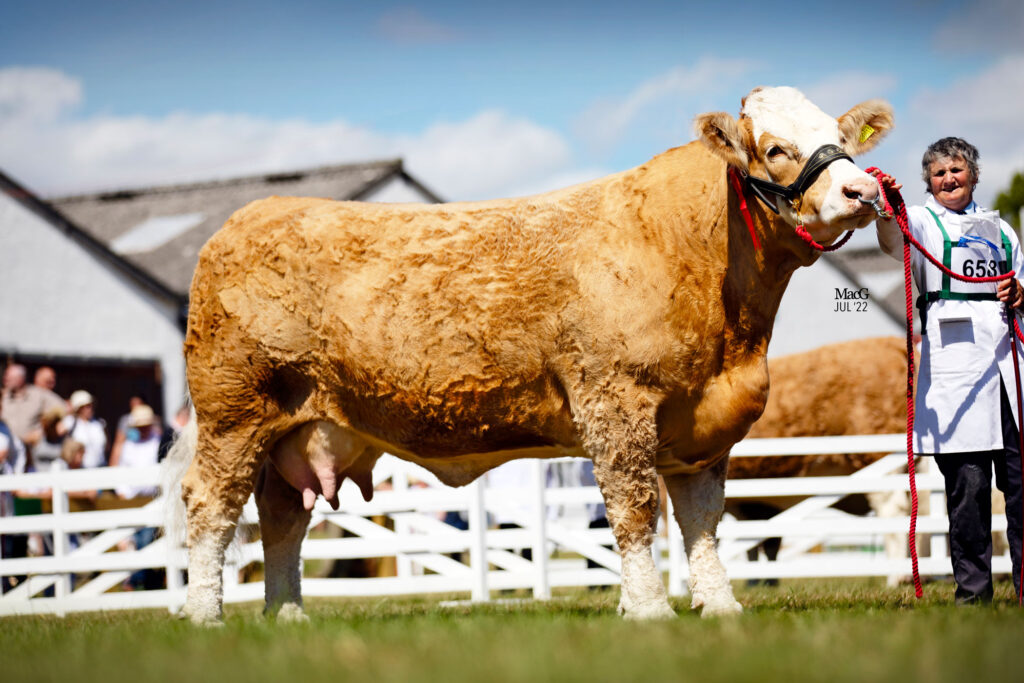 Claiming the reserve championship title was the winner of the Cow or Heifer, in calf or with calf at foot class winner, Heathbrow Girlie's Ivy and her four-month-old bull calf Heathbrow Nationwide 22, who were bred and exhibited by D A & L A Sapsed, Hitchin, Hertfordshire. Girlie's Ivy is a 2014, heifers calf bred out of Heathbrow Girlie's Freesia and sired by the homebred Heathbrow Findlay. Her bull calf Heathbrow Nationwide 22 is sired by the 10,000gns stock bull Blackford Galaxy 15.

Thank you to our esteemed judge Norman Robson, Kilbride Farm herd.
76 Bull born before 1 January 2021
1st Mr D Donnelly Dermotstown King Kong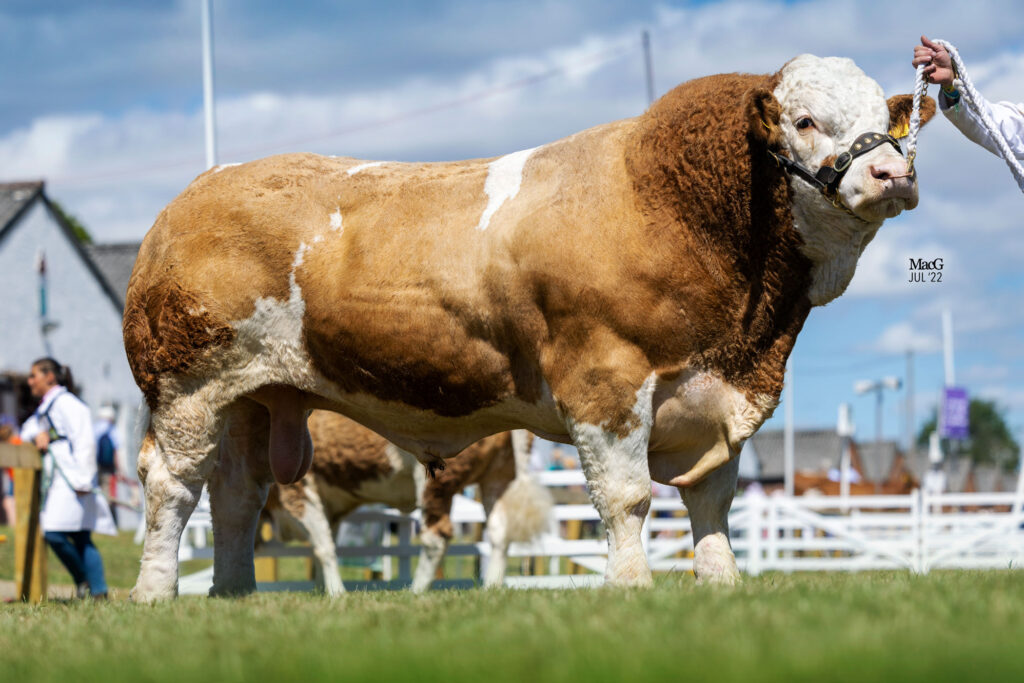 77 Bull born on or after 1 January 2021
1st Messrs J H & V G Wood Popes Matchmaker 21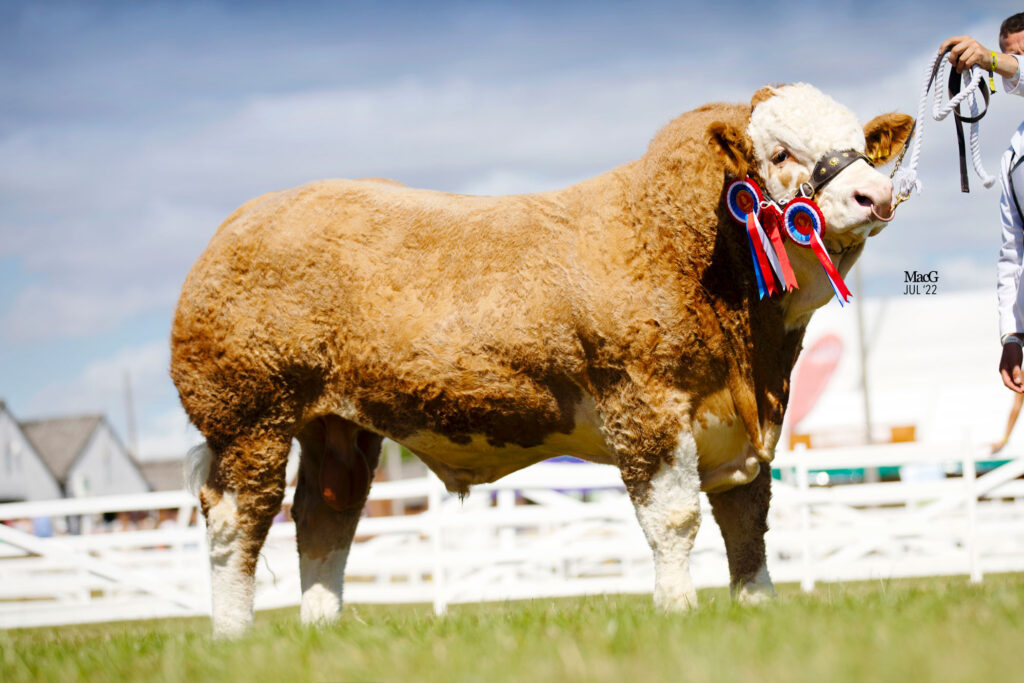 2nd Mrs H Clarke Williams Magnitude 21
3rd Mrs H Clarke Williams Malfoy 21
78 Cow or Heifer, in calf or with calf at foot, having had a certified calf before attaining age of 3 years
1st D A & L A Sapsed Heathbrow Girlie's Ivy & Nationwide
2nd D A & L A Sapsed Heathbrow Koko Star & Nova Star
3RD Messrs J H & V G Wood Popes Nellys Ilia
79 Heifer born in 2020
1st Messrs J H & V G Wood Popes Princess Lumi
2nd Mr P Gunther Fircovert Ladybird
3rd D A & L A Sapsed Heathbrow Lavender
80 Heifer born in 2021
1st Messrs J H & V G Wood Popes Trixies Mikala
2nd Mrs H Clarke Williams Ellie's Maxine
3rd Mr P Gunther Fircovert Molly
Best Bull
Messrs J H & V G Wood Popes Matchmaker 21
Reserve Bull
Mr D Donnelly Dermotstown King Kong
Best Junior
Messrs J H & V G Wood Popes Matchmaker 21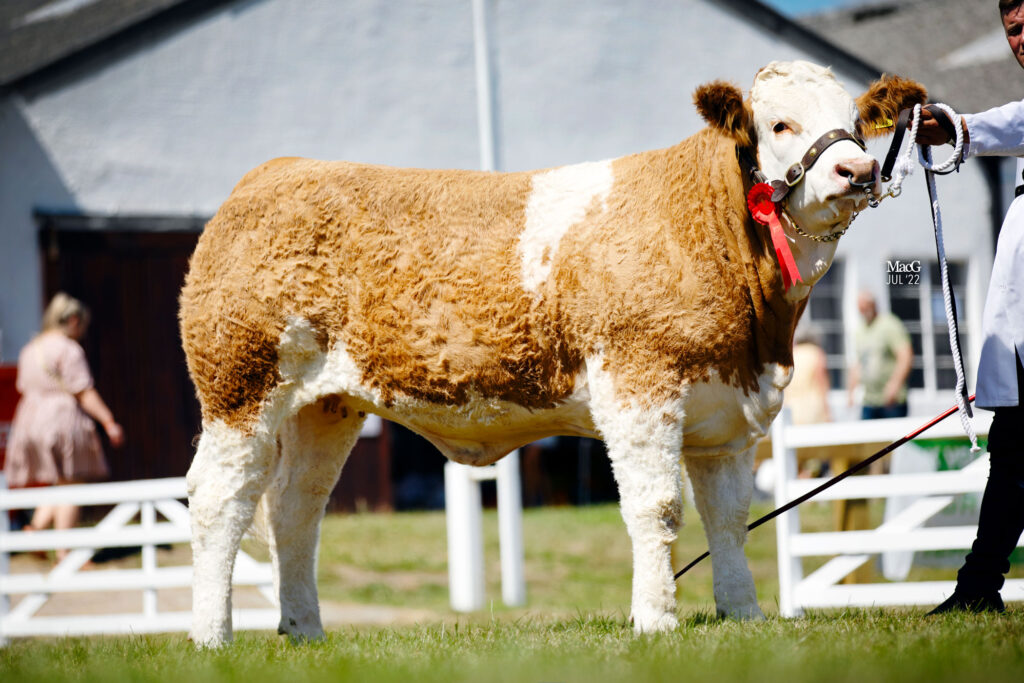 Reserve Junior
Messrs J H & V G Wood Popes Trixies Mikala
Best Female
Messrs J H & V G Wood Popes Princess Lumi
Reserve Female
D A & L A Sapsed Heathbrow Girlie's Ivy & Nationwide
Champion
Messrs J H & V G Wood Popes Princess Lumi
Reserve Champion
D A & L A Sapsed Heathbrow Girlie's Ivy & Nationwide
Group of Three
Champion Popes
Reserve Heathbrow
Pair
Champion Popes
Reserve Heathbrow
Reserve Interbreed Junior Champion
Messrs J H & V G Wood Popes Matchmaker 21