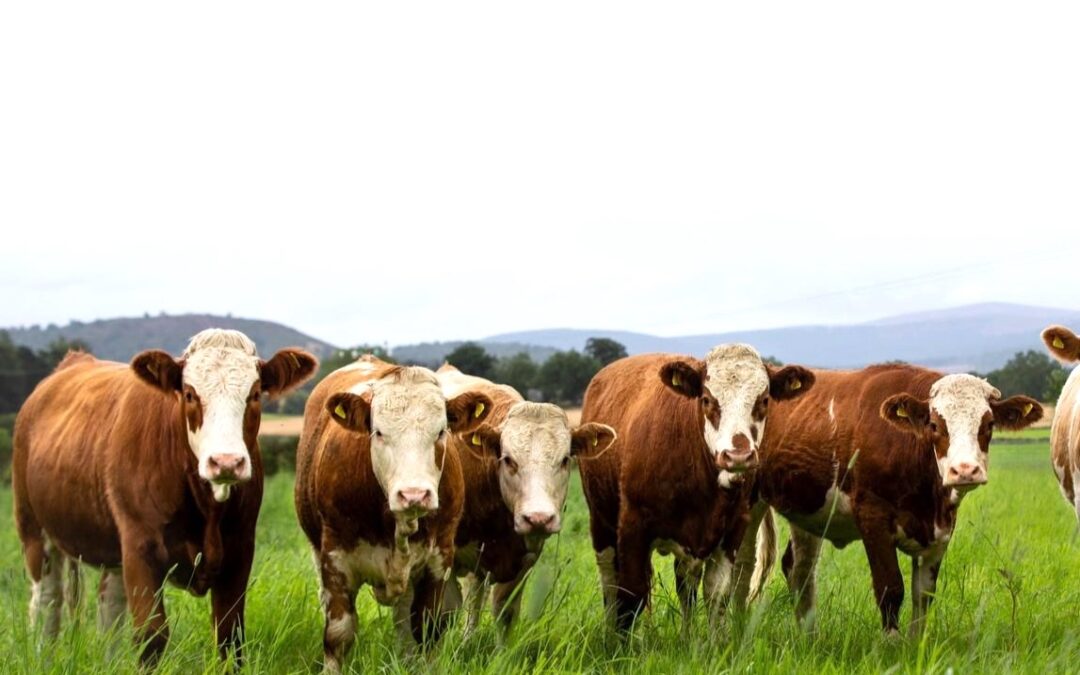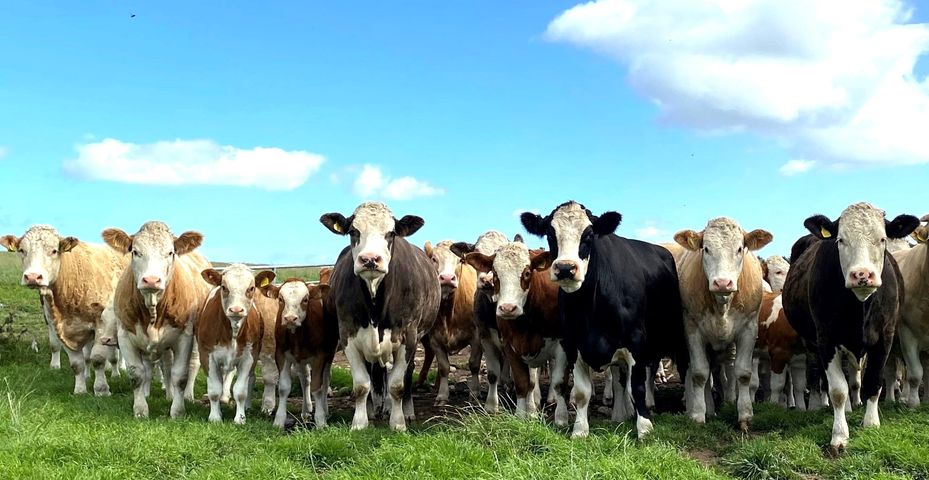 It's been another busy period for market briefs as Simmental cattle continue to show their versatility and top sales in the breeding, store, prime, and calf sections in markets around the UK.

The efficiency and quality of Simmental females combined with their ability to add value when crossed with other breeds sees them as being benchmark suckler cows; full of milk; fertile; easy calving; can calve at two years old; and who can wean calves at 50% of their bodyweight at 200 days. When you add in leading age at slaughter abilities, along with Simmental sired progeny being fast growing with terrific weight for age, and producing high quality carcases with a high retail beef yield, then it's a compelling Simmental package for commercial producers in a cost conscious industry.

We've enjoyed bringing you Simmental market briefs through the year and from some thirty livestock markets around the United Kingdom. Going into 2023 if you have any snippets of Simmentals doing the business in your area then please let us know at information@britishsimmental.co.uk and we'll be pleased to highlight them.

From the market briefs team, can we wish all Simmental breeders and commercial producers a very Merry Christmas and a Happy New Year. The latest Simmental market briefs are:

At Lancaster Auction Mart sale of calves, dairy, OTM, and store cattle on Friday 16th December, the trade for OTM heifers was led by a Simmental at 231.50ppkg from Intack Farm.

On Wednesday 14th December Harrison & Hetherington conducted their weekly sale of calves at Carlisle. Simmental calves were very dear topping at £445×2 from Messrs Nash, Philgowan.

At Truro's sale of store cattle on 14th December, 1½yo Simmental x to £1275 for Mr A Blamey of Veryan, Truro, the trade for one and a half year old steers was led by Mr A Blamey of Veryan, Truro with a Simmental x to £1275.

At Frome's sale of prime cattle on 14th December, Simmentals with plenty of shape and weighing 637kgs from Norridge Farms topped returning 242.50p/kg or £1545. Norridge Farms also had others to £1492.

Thirsk market held a special show and sale of breeding cattle on 13th December. In the in-calf heifers section 103 were forward in all. Amblers Lodge sold 17 Simmental to a top of £2525 and the leading average of £2100.

Exeter Livestock Centre on 9th December held a sale of store cattle and suckled calves. Steers rose to a top of £1500 given for a strong looking Simmental from Graham Tancock of Broadclyst. A small entry of stirks and suckled calves met a strong trade throughout. Simmental steers (8m) from NM Sanders of Camelford topped the sale at £790.

In a sale of store cattle at Lancaster Auction Mart on 9th December, OTM heifers sold to 142.5p/kg and £1441 for a Simmental from Barlow Bros, Croston.

At Frome's sale of prime cattle on 9th December, Simmental steers topped the sale and to a marvellous 234.50p/kg or £1541 from Norridge Farms, who also had others to 226.50p/kg.

In a sale of prime cattle at Aberdeen & Northern Marts Thainstone centre on 8th December, young bulls sold to £1,951.08 gross for a 916kg Simmental from Drumsleed, Fordoun. In a sale of cast cows and bulls on the same day, bulls averaged £1,784.44 and sold to £2,290 for a 1,340kg Simmental from Tillyeve, Udny.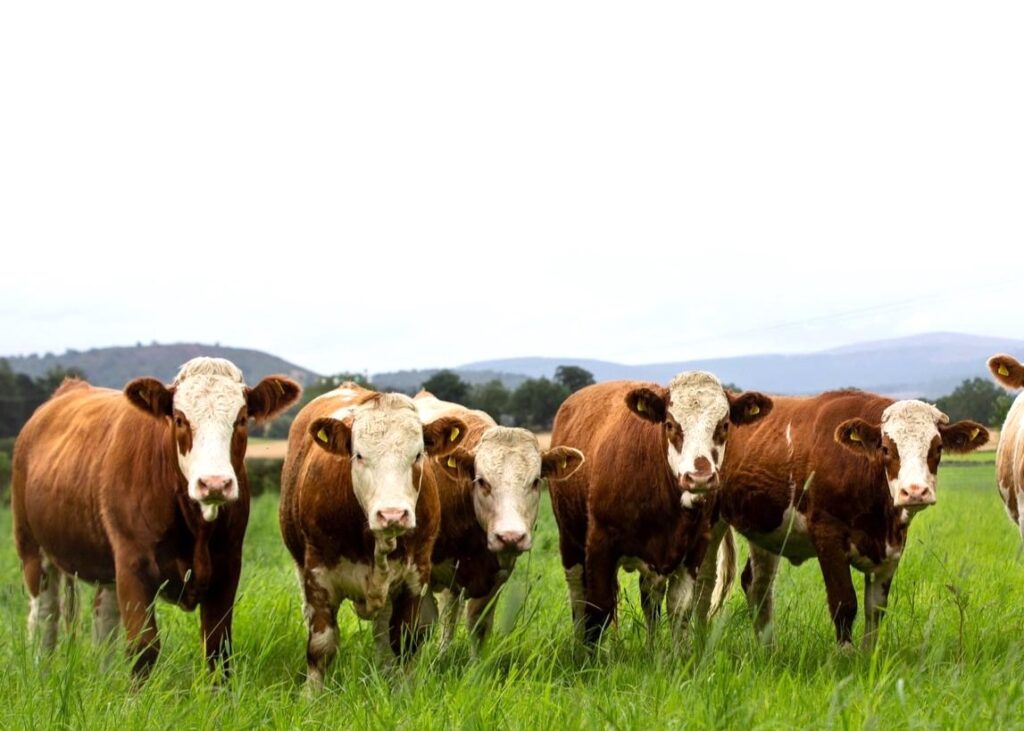 In a further sale of store cattle at Lancaster Auction Mart on 8th December, younger steers sold to £825 for six month old Sim Luing bullocks from Low Moor Howe Farms Ltd.

At Skipton on 7th December the store heifer average was led by Simmentals at £1237 and to a top of £1340 from JM Ewin Newhouse; and £1330 from G&R Bulmer.
United Auctions on 7th December sold 429 store cattle, young bulls, 315 out of spec cattle, cast cows and bulls & 42 rearing cattle at Stirling. Young bulls averaged 200.21p to 244p per kg for a SimX from Highmill.

C&D Auction Marts held their annual Christmas Primestock show & sale in Dumfries on Wednesday 7th December 2022. The top price per head was a Simm at £1757.20 from Lantonside.

In the Christmas Show of store cattle at Brockholes Arms Auction Mart on 7th December, the Reserve Championship went to WK Byers & Son with their pair of Simmental steers which went on to sell at £1,260. Mark Heap with another super pen of 17mth old Simx also sold to £1,260.

Dingwall & Highland Marts Ltd on December 7th held a sale of store and breeding cattle. Young Bulls sold to £760 gross for a Simmental cross from Croft Ault Na Chruinne, Glenshiel.

On 5th December at Lanark, Lawrie and Symington Ltd had forward 229 cattle comprising of 50 bullocks and heifers, 99 cast cows and 80 calves and stirks. The 99 beef cows of all breeds sold to a top of £2000 per head for Simmentals from Richard McCulloch, Over Hillhouse Farm, Armadale. A further Simm cow from Over Hillhouse sold for £1895.

At H&H's sale of primestock at Borderway Mart, Carlisle on 5th December, the trade for all classes was sharper on the week. Messrs Stamper & Son, Rose Farm's run of cattle topped the sale at 800kg, 262.5p, £2100 for a Simmental cross bullock and 671kg,

At Dalmally, United Auctions on 3rd December sold 525 store cattle and 56 breeding cattle. Bullocks sold to £1500 for an SimX from I R Morrison, Barra.

On Friday 2nd December at a sale of store cattle on behalf of Orkney consignors at ANM's Thainstone, bullocks sold to a top of £1,470 gross for a 600kg Simmental from K & K Morgan, Swanny Farm, Swannay. On the same day, ANM sold 401 Store Cattle, Young Bulls and Young and Weaned Calves. Heifers (143) sold to £1,400 gross for a 602kg Simmental cross from Nether Tillygarmond, Finzean. Bulls sold to 238.9p per kg for a 406kg Simmental cross from South Auquhorthies, Olmeldrum.

In a sale of calves at Exeter on 2nd December it was a consignment of Simmental heifers which were the trade of the day topping at £205 for Messrs GE Furneaux & Son of Modbury who sold others to £190, £175 x 2, £165 x 3 & £155 x 2.

On Thursday 1st December at a sale of cast cows and bulls at ANM's Thainstone market, mature bulls sold to £1,790 gross for a 990kg Simmental from A D Miller Spring Valley, Stronsay. On the same day at a sale of cast cows and bulls, beef feeding cows sold to £1,610 for a 690kg Simmental from Coldhome, Keith. Feeding bulls sold to £1,470 for a 960kg Simmental from Cairnhill, Huntly.

On 30th November at Truro Livestock Market,OTM prime cattle were topped by a Simmental x to 176p (754kg) for Messrs A D, D J & N C Freeman of Truro. O the same day in a sale of store cattle, 1½yo heifers were led by a Simmental x at £840 for Messrs B J Tregoning & Son of Helston.

In a sale of calves at Oswestry on 30th November, a strong Simmental bull sold to the top price of £315 from I G Evans & Sons, Pendugwn with other Simmental bulls to £280 & £250 from J R James & Son, Church Farm.

At Thainstone on 24th November, Aberdeen and Northern Marts sold 63 Prime Cattle. Under 30 Month Prime Bullocks were led by Hilton of Culsh with a SimX at £2033. Young Bulls averaged 205.9p (-17.4p) and sold to 224p per kg and £1892.80 gross for a 845kg Simmental from Temple Farm, Old Edinburugh Road Inverness.