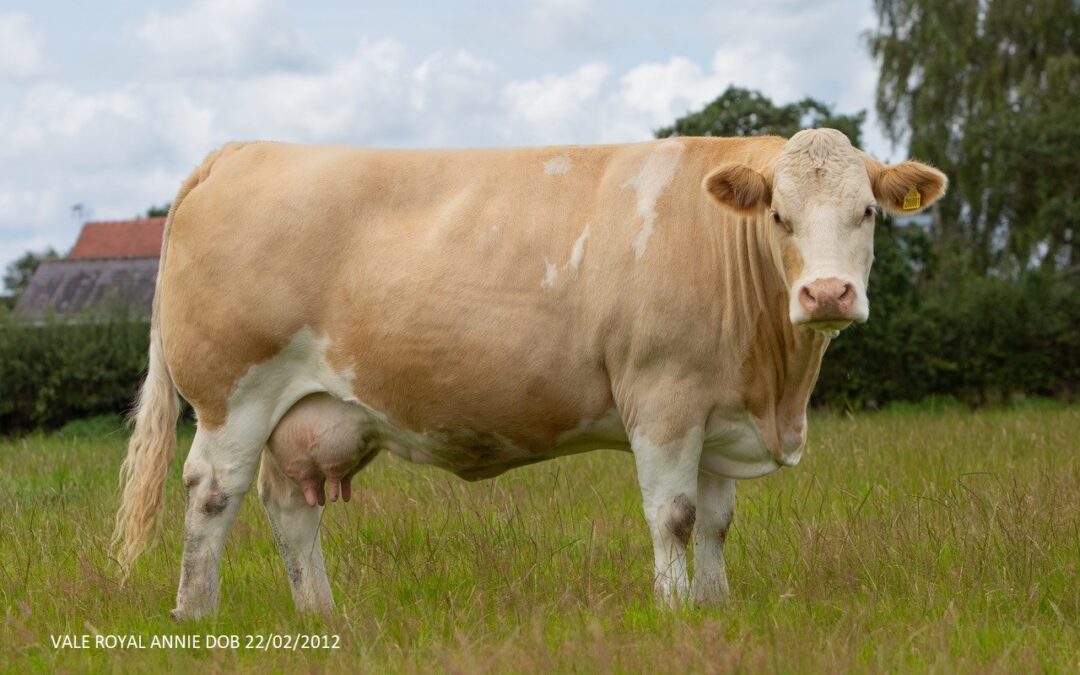 Eleven-year-old cow wins the Supreme Championship
Kilbride Farm Jetstream is Overall Reserve
2023 competition saw 431 entries over six classes
After some six weeks of online judging with a remarkable 431 animals entered from breeders all over the United Kingdom, we have our 2023 Simmental Virtual Show Champion in the shape of the eleven-year-old cow Vale Royal Annie! It's a massive tip of the cap to Annie's breeder James Arnold, Tarporley, Cheshire who has now won this fledgling but high-profile competition, the UK's largest online pedigree show, twice in its four-year history.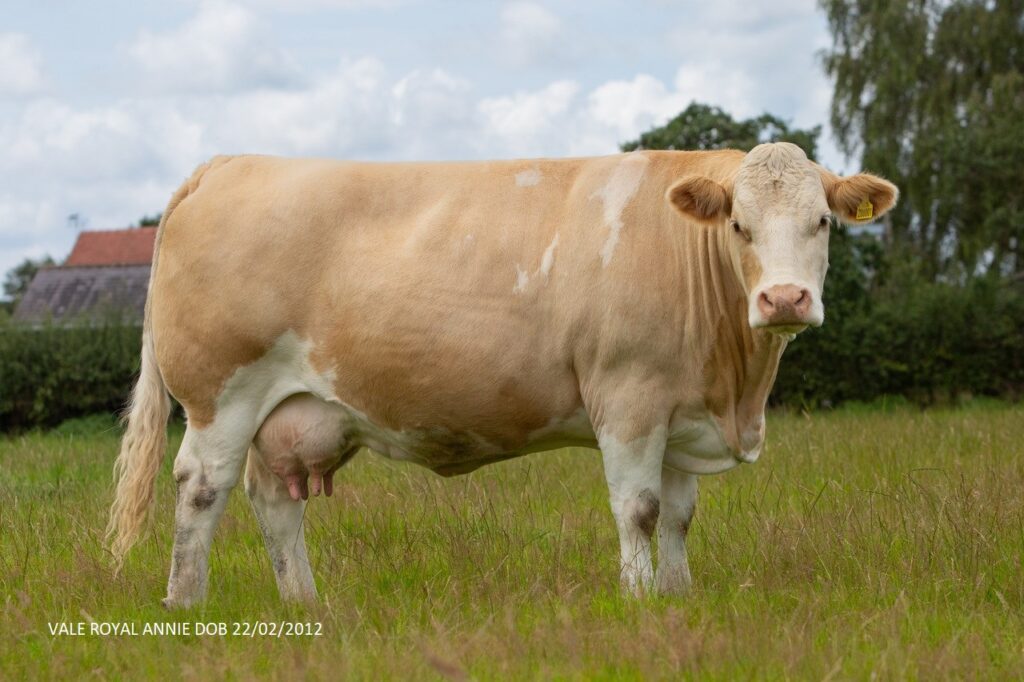 Vale Royal Annie initially prevailed from a tremendous class of 92 Cows-in-milk, judged by Bridget Olds of the Bosahan herd, Falmouth, Cornwall, before securing the Female Championship from the section judge John Barlow of the Denizes herd, Nr Leyland, Lancs. Going head-to-head with Kilbride Farm Jetstream.
We were absolutely delighted to have David Lowry of the Keeldrum herd, Newsteadings Farm, Lanark as this year's Supreme Championship judge. Please see the video below where David outlines his thoughts on his Champion animals, and on this year's show generally.
So, to the winner and hot off the press we contacted James Arnold this afternoon to let him know of this Championship win and he said: "I'm absolutely delighted and more than a little surprised to win this competition. The Simmental Virtual Show is great fun but the standard of entries this year has been really incredible. I'd like to congratulate all of the exhibitors who've put on a fantastic promotion of the quality and potential in the Simmental breed."
"It's again a poignant win as Annie's mum Curaheen Annie was bought on my last trip away with my dad (Hugo Arnold of the noted Hockenhull herd). We couldn't buy the cow I wanted from David Wall but dad spied Curaheen Annie at 8-month-old. Roll on and she went on to produce Vale Royal Annie."
"Vale Royal Annie is an incredible cow. She's bred to every bull she's been put to. All bar one of her bull calves have gone to pedigree breeders and with arguably the best of the lot going to a commercial producer. We sell them young due to our set up and in one instance she bred a £10,000 bull sold to the Crowgey herd at 11-month-sold. Her latest bull calf Vale Royal North Star was sold to the Bailey family's Mixbury Hall herd, Northants this year."
"Annie has been amazing for us. She's so low maintenance, gets in calf easily and first time, is so sound and just very feminine. I think this year at -eleven-years-old she's looking as well as she ever has done, and she's back in calf to Curaheen Wakeman. There's been many offers to buy her over the years but Annie's part of the furniture and definitely not for sale!"
This brings to an end the 2023 Simmental Virtual Show, the online competition that just keeps on giving. The Virtual Show started as a bit of fun during lockdown and is now growing into one of the most anticipated and highlight events of the year. As live showing becomes more challenging, we recognise the forward potential in this event and will keep providing the platform for breeders large and small, in all geographies, to take part easily and showcase their Simmental stock. The social media numbers watching the show are incredible and the audience extends well beyond the UK to cattle lovers from all round the globe.
To everyone who has taken part in this year's competition a massive thank you is extended, it is hugely appreciated, and we very much hope you've enjoyed the Simmental cattle and the fun of the 2023 Simmental Virtual Show!