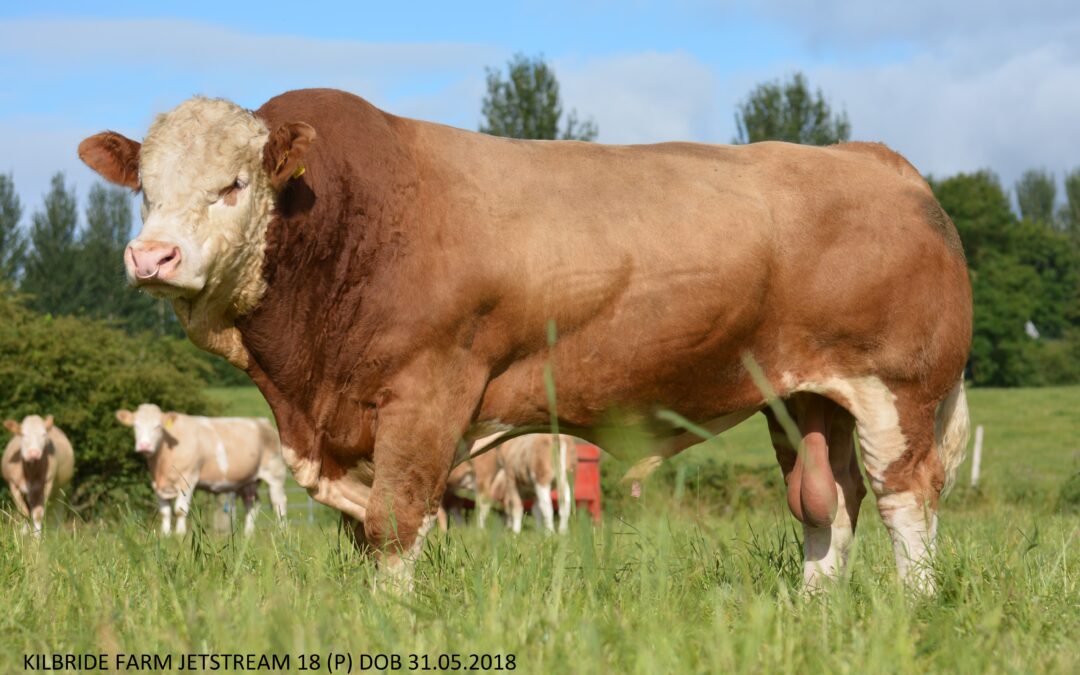 Today It's 'big reveal' number five of the 2023 Simmental Virtual Show and the announcement of the results for the class of Senior bulls born on or before 31st December 2020, with 26 animals entered.
It's a big congratulations to W H Robson & Son, Kilbride Farm, Ballyclare whose May 2018 born bull KILBRIDE FARM JETSTEAM 18 (P) has been awarded first place. Sired by SNEUMGAARD IMPERATOR (PP) Jetstream is out of KILBRIDE FARM DORA 70F, a Crugmelyn Brenin daughter. The top six have been awarded by the judge ALAN WILSON, BALLINALARE FARM Simmental herd and are as follows:
1st KILBRIDE FARM JETSTREAM 18
2nd CAIRNVIEW LOYAL 20
3rd LEEHERD LEGEND
4th RATHNASHAN KELLOGGS
5th CORSKIE JACKPOT 18
6th SWAY KINGSMAN 19 (PP)
Next up is our final class before the Championships, Class Six – Cow in milk, any age. You still have time to enter your photos as closure date is 9am on Friday 11th August. Please email your entries to information@britishsimental.co.uk and as always, good luck!