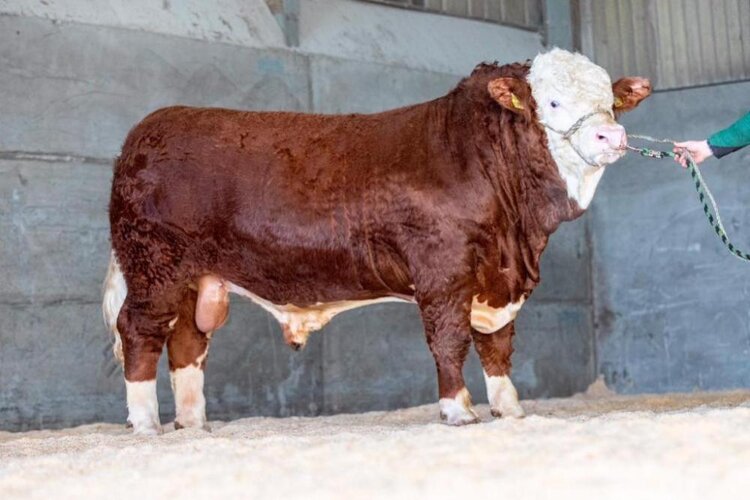 Backmuir King Kong sells for 7500gns
· Islavale Kenny sells for 7000gns
· Rockytop Krakatoa sells for 6700gns
·      10 Simmental bulls average £5,540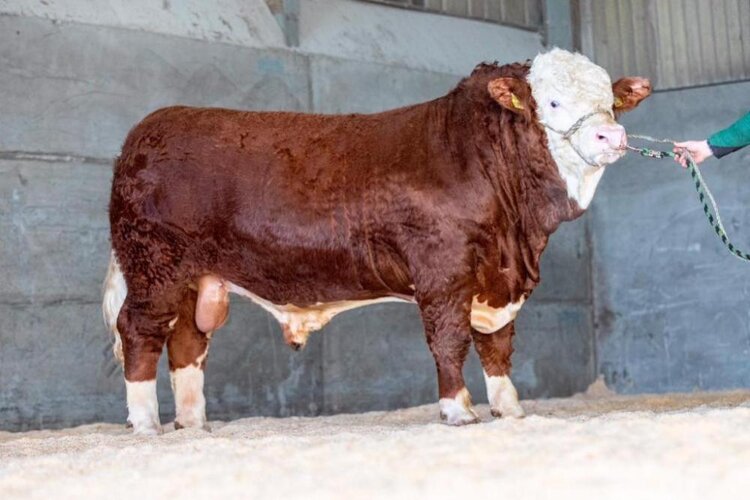 The September 2019 born Corskie Kirby from Mr WJ & J Green, Corskie, Garmouth, Fochabers, sold for 8,800gns to lead the Simmental and all-breeds trade at Aberdeen & Northern Marts 2021 Spring Sale held at Thainstone Centre, Inverurie, and online, today Wednesday 24th February.
Corskie Kirby is by Dirnanean Bradley and is out of the Corskie Delboy daughter Corskie Fergie 2nd. The purchaser was Messrs Hunter, Dalchirla
Selling at 7500gns was Backmuir King Kong from Reece & Andrew Simmers, Backmuir Farm, Keith. March 2019 born, Backmuir King Kong is a Corrick Hayden 16 son and is out of Starline Eva 25th. This bull was purchased by J&JS Wilkie, Raefin, Keith.
The all-breeds sale was split into two parts with a live section, followed by an online only section. Leading the live section and the BSCS's official sale, was the 7000gns Islavale Kenny from Mr WS Stronach, Berryleys Farm, Keith which sold to RJ&L Gaud, Birsay Orkney. Another March 2019 born bull, Islavale Kenny is a Ranfurly Confederate son out of Islavale Glee. The Islavale herd later sold the young November 2019 born Islavale Kooper, another Confederate son, for 5800gns.
The September 2019 born Rockytop Krakatoa from Gary & Angela Christie, Birchfield, Glass, Huntly, made 6,700gns. This bull, by Kilbride Farm Fearless, and out of Tilbrook Champagne was bought by Mr Murray, Doonby, Glassel, Banchory.
The respective sales were of course held in the ongoing Covid situation. However in all, 10 Simmental bulls sold to average £5,540 (to be confirmed) which was up by £1,046 on the official sale average from last year, and for the same number of bulls sold.
**Please look out on Facebook and the Society's website for an updated report and with buyers details as they are received.