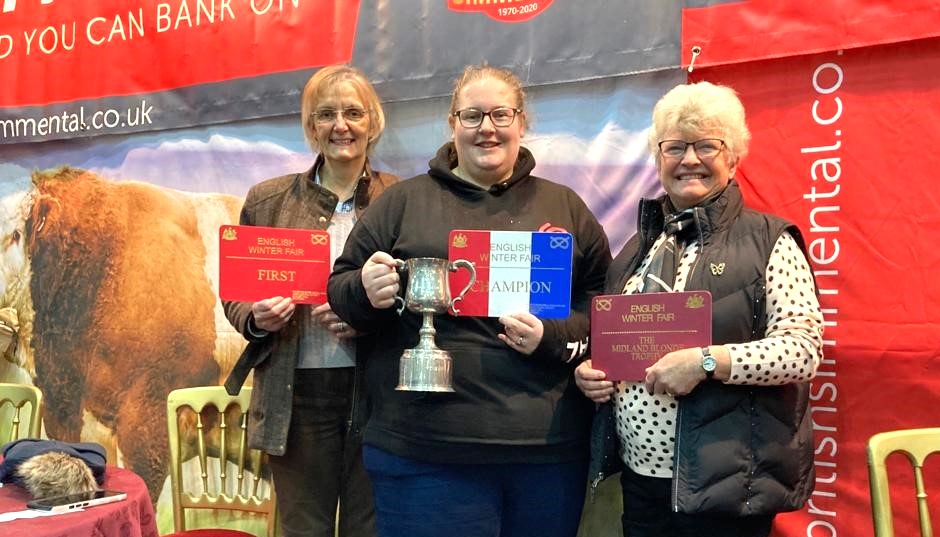 A big well done to the Midlands Simmental Club who won the best Breed Society stand and also the Best Trade stand at the English Winter Fair held over two days at Bingley Hall on November 19th & 20th.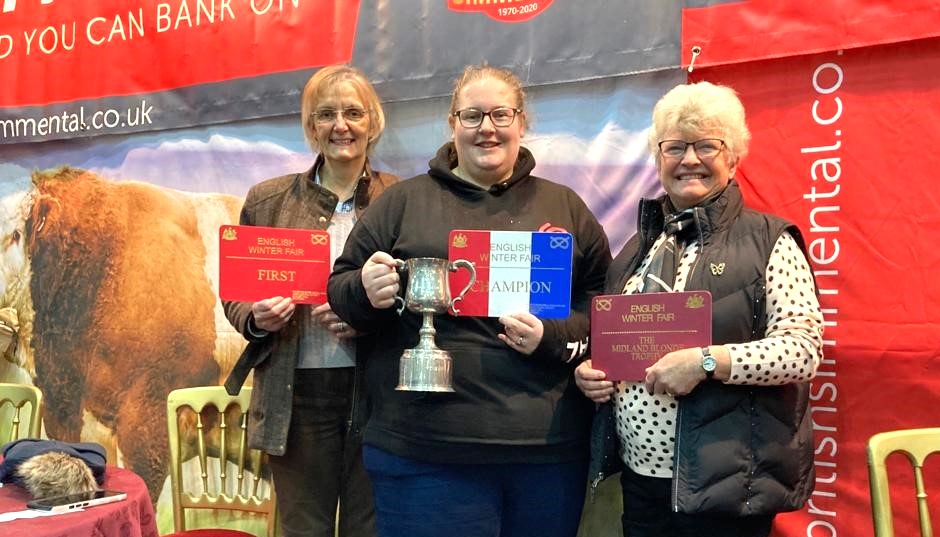 The stand featured a combination of Simmental cattle on display, professional breed promotion and literature, and plenty of Club members at hand offering a warm welcome, hospitality, and plenty of knowledge on all things Simmental. Commenting, Midlands Club Chair Jennie Hassall said "the stand was very busy over the two days with plenty of enquiries on the breed generally and the upcoming Next Generation Sale at Carlisle in December. The cattle on display also drew a lot of attention and were a great advertisement of the maternal qualities of the Simmental breed."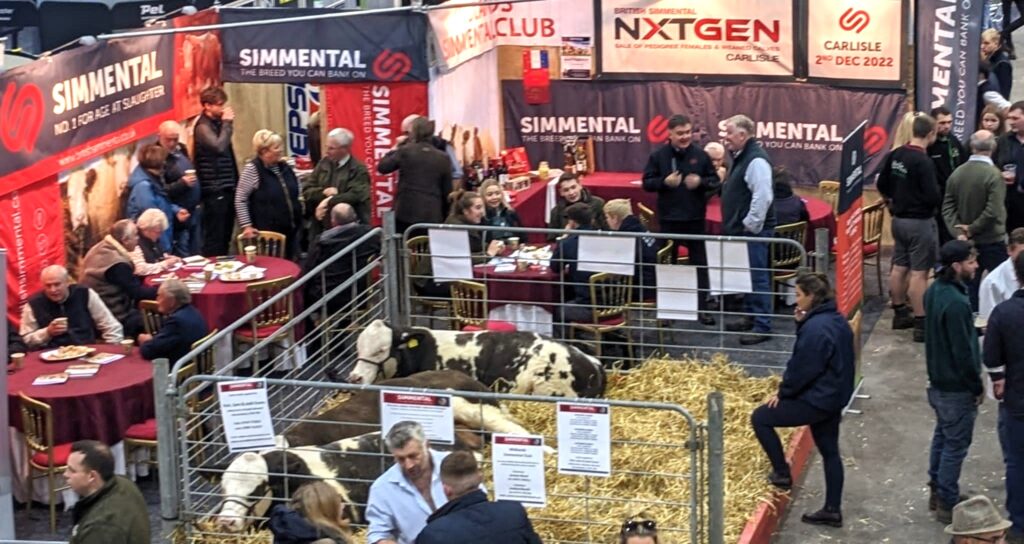 The promotional cattle were three crossbred bull calves out of pure Simmental cows, and supplied by CH Evans and Son, Abbey Farm, Wroxall, Warwick. February born, the calves weighed up to 458kgs for a 26th February born calf, and to a daily live weight gain of 1.81kgs.

Particular thanks are extended to Club Chair Jennie Hassall (centre), Andrea Booth (left), and Kath Martindale (right), who are pictured here with the stand awards, and to all Club members for their work and input. Thank you also to Richard Storer Smith for his help with the stand, and to the Evans family for so willingly supplying the cattle.

English Winter Fair
Midlands Simmental Club