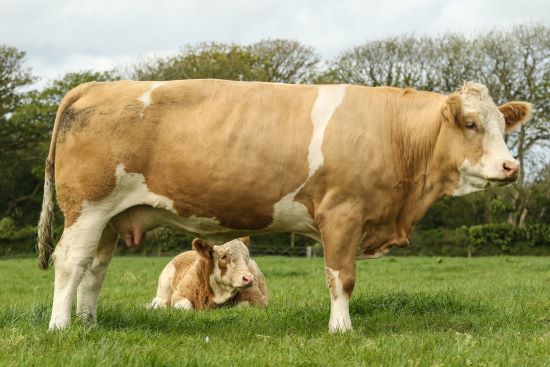 • Further cows and calves at 5500gns, and 5000gns
• Cows and calves average £3382.50
• Bulls sell to 4600gns
• 27 lots gross £81,670
Cows and calves met with a strong trade and were led at 7000gns at the Reduction Sale of the noted Bosahan Herd of John & Bridget Olds, Bosahan Farm, Falmouth, Cornwall, at Kivell's Exeter Livestock Centre, on Friday 20th May.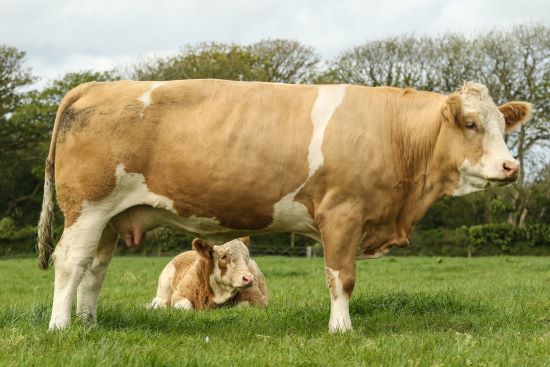 At 5500gns was Bosahan Husky Angelika. 2016 born she was sold with her November 2021 born bull calf at foot, the Vale Royal Hamish sired Bosahan Macnamara. Bosahan Husky Angelika is by the herds noted Skerrington Armada and is out of Bosahan Angelika. This lot went back to Cornwall when selling to Messrs Eustice, Hay Farm, St Breock, Wadebridge, Cornwall.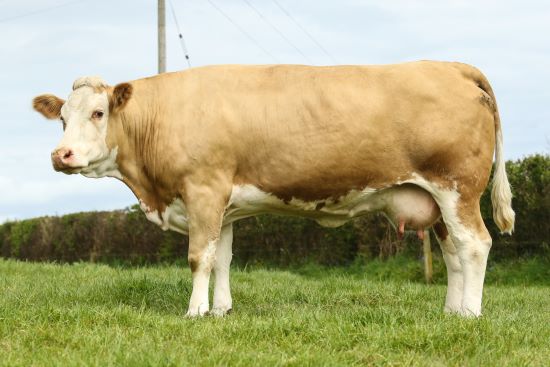 Continuing the strong run for cows and calves, was the February 2018 born Bosahan Jessica Star who made 5000gns. Jessica Star is another sired by Heathbrow Freddie Star and is out of Bosahan Galaxy Star. A second calver, Bosahan Jessica Star was sold with her Knockreagh Immanuel sired November 2021 born bull calf at foot, Bosahan Meteor 21, to Mr GM & Mrs SJ Reed, for their Skylark pedigree herd at Well Farm, Bickleigh, Tiverton.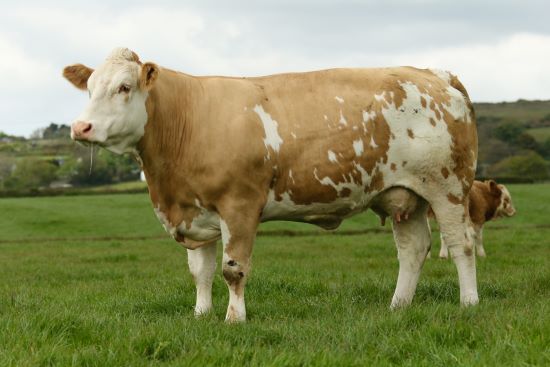 In all, fourteen cows and calves sold to a strong average of £3382.50, with ten served and/or maiden heifers averaging £2320.50. Three young bulls averaged £3710, and with the sale grossing £81,670 in all for the twenty-seven lots forward. A noted pedigree Simmental herd established in 2006, the Bosahan reduction Sale offered quality cattle with a depth of pedigree, and a high herd health status. Pedigree breeders and commercial producers competed for the lots forward and with purchasers ranging through Cornwall, Devon, Wales, Cheshire, and Derbyshire.
Leading the trade at 4600gns for the three bulls entered was Bosahan Libertine 20 (P). A heifer's calf, and heterozygous polled, the November 2020 born Libertine's dam line goes back to the fertile, milky foundation cow Beanhill Penny. This young bull was purchased by commercial producer PC Friend, Wadland Barton, Ashbury, Okehampton. The further Bosahan young bulls sold for 3200gns, and 2800gns respectively.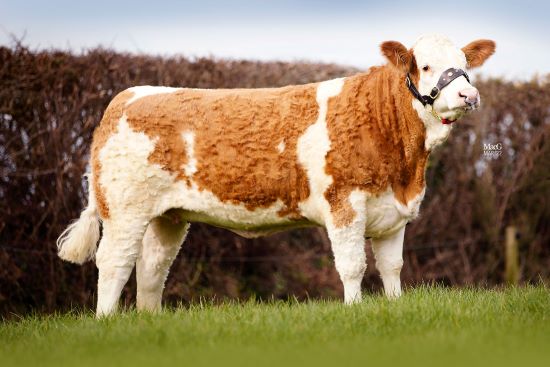 Making 3200gns and topping the maiden heifer trade was the December 2020 born Bosahan Lamorna Harriet Bow. Full of breeding this heifer is by Kinclaven Infusion 17 and is the fifth calf out of Bosahan Harriet Bow whose bloodlines combine two of the herds foundation cows in the shape of Atlow Petruska and Grangewood Paris. This lot went to a pedigree herd when selling to the Goldcross prefix of CWC Waters, Cross Farm, Goldcliff, Newport, Gwent.
AVERAGES:
14 Cows and calves £3382.50
10 Served and/or maiden heifers £2320.50
3 Young Bulls £3710
Auctioneers: Kivells