Simmental breeder Colin Inglis who runs the Greencap pedigree herd at Craegorry, Dalachy Farm, Aberdour, Fife will be the inaugural judge of the British Simmental Cattle Society's new 'Next Generation' show and sale fixture, of pedigree Females and Weaned Calves, due to take place at Harrison & Hetherington's Borderway Mart, Carlisle on 3rd December this year.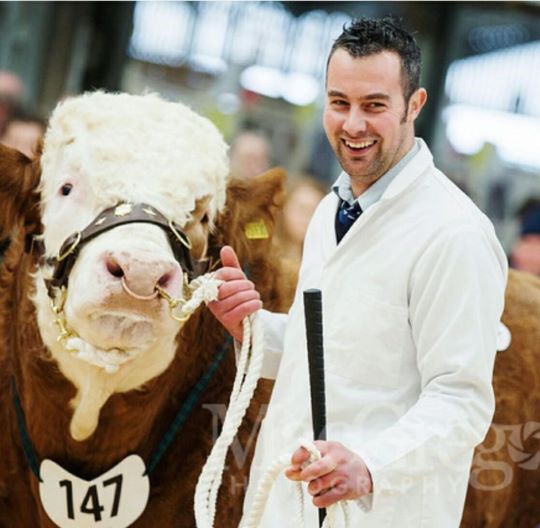 The catalogue of 82 cattle, has attracted entries from many of the leading Simmental herds in the country with some of the bloodlines forward amongst the very best in the breed, and with many rarely having been presented for public auction before now. In all, 40 maiden heifers are forward, along with 3 heifers served and/or suckling (3 calves), 8 in-calf heifers, 14 weaned bulls calves, and 17 weaned heifer calves.
Speaking on this new sale and the job ahead, Colin Inglis commented: "I think the Next Generation Sale is a fantastic new fixture. It will showcase the qualities the Simmental breed has to offer and give pedigree breeders and commercial producers a tremendous opportunity to buy new lines and cattle with potential for their herds. I'm delighted and honoured to have been asked to be the first judge at what I'm sure will establish into a highlight annual fixture for the Simmental breed."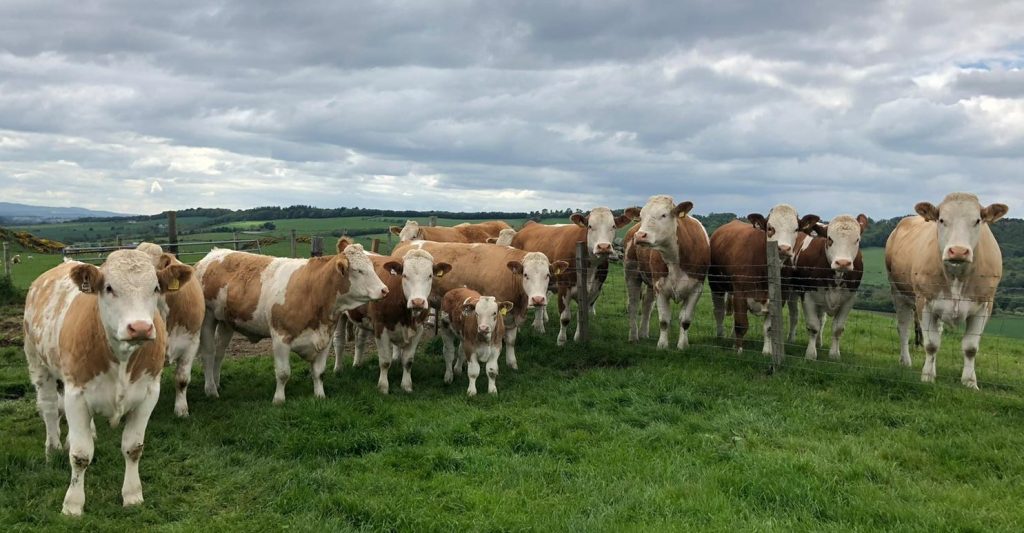 The Inglis' Dalachy Farm is 700 acres and comprises of 120 commercial cows, 35 pure Simmentals, 300 ewes, and 300 acres of arable. With Colin being a self-employed contractor Dalachy Farm is very much run as a team affair along with Colin's parents Tom and Wilma.
The commercial herd at Dalachy is closed and made up of predominantly Simmental cows and with a few Angus cows. Both Simmental and Angus bulls are run and which are crossed over. Calves are mainly used for retailing Dalachy Farm's own beef and with the Simmental heifer calves being retained as replacements. The herd is spring calving and with a few in the summer and back end to enable a beef-supply all year round. With efficiency and all-round flexibility being big forward drivers in the industry Colin sees a bright future for the Simmental breed and says: "I think the modern Simmental is a tremendous breed for any producer to have. The docility of the cows is a great starting point and once calved they have an abundance of milk for the calf to feed and thrive on. With the current feed prices being so high if you can use the cow's milk, and grass throughout the summer, it's really a 'no brainer'. If the calf gets all of that then it's faster growing and is able to finish within 12-14 months at a fraction of the price if it's had milk instead of creep feed."
The Inglis' Greencap pedigree herd was established in 2004 and following on from a keen interest Colin's Grandad had always had in the Simmental breed. The first pedigree cow was Orlando Tanya bought from Pat and Mary Forrester, Manor Leys, Forfar, and with another heifer, Blackford Ruby, bought from the MacPhersons, Blackford Farm, Croy. Both of these foundation female lines are still in the herd today. The pedigrees are calved at between two and two and a half years, and the commercials at two. Being rigorous in selection any females deemed to be not quite what the Inglis are looking for go into the commercial herd.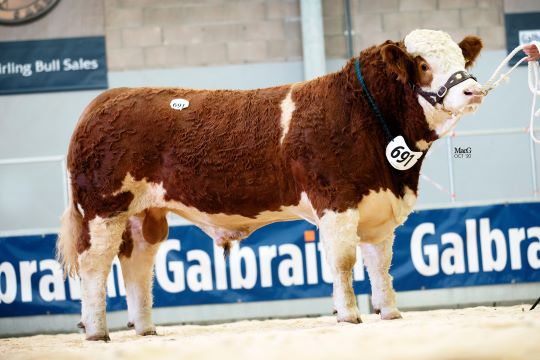 Increasingly prolific at sales and selling various bulls into pedigree herds, the herd's top sale price to date is the 9000gns achieved for Greencap Kane at Stirling in October 2020 when sold to Michael Durno's Auchorachan herd. However, Colin retains a very commercial focus in the bulls he's looking to produce: "My aim with the pedigrees is to be able to produce good commercial bulls that sell well to repeat customers. If I manage to sell bulls into pedigree herds then that really is a bonus and makes me proud of what I am doing," he says.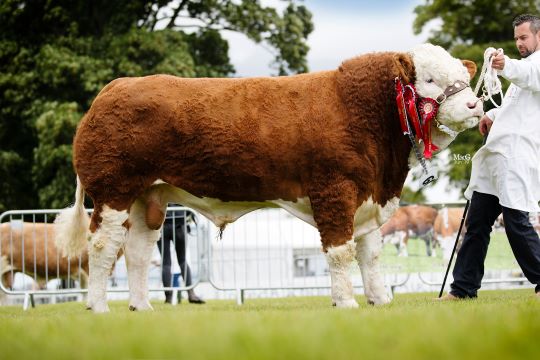 With regards to the Next Generation Sale judging ahead, Colin is clear on the type of Simmental that will catch his eye: "I am looking for nice feminine females, and heifer calves, with plenty of breed character, length and style that show themselves well when coming into the ring, and with good locomotion," he says. "I think selling younger Simmental stock in the weaned calf sections is also a new approach and a good idea. With the bull calves it means they will be able to mature more naturally without being pushed for sales at a later date, and they will carry a lot of potential for the buyers."
Commenting on what will be his biggest judging 'job' to date, Colin said: "I very look forward to judging the first Next Generation Sale and I would like to wish all Simmental breeders the very best of luck with the show and sale."
The Next Generation Sale, sponsored by Harbro, is due to be held on Friday December 3rd at Borderway Mart, Carlisle with the show commencing at 9.30am and the sale at 11.30am. On the Thursday evening December 2nd, the cattle can be viewed at the market between 5pm – 7pm and with hospitality available.