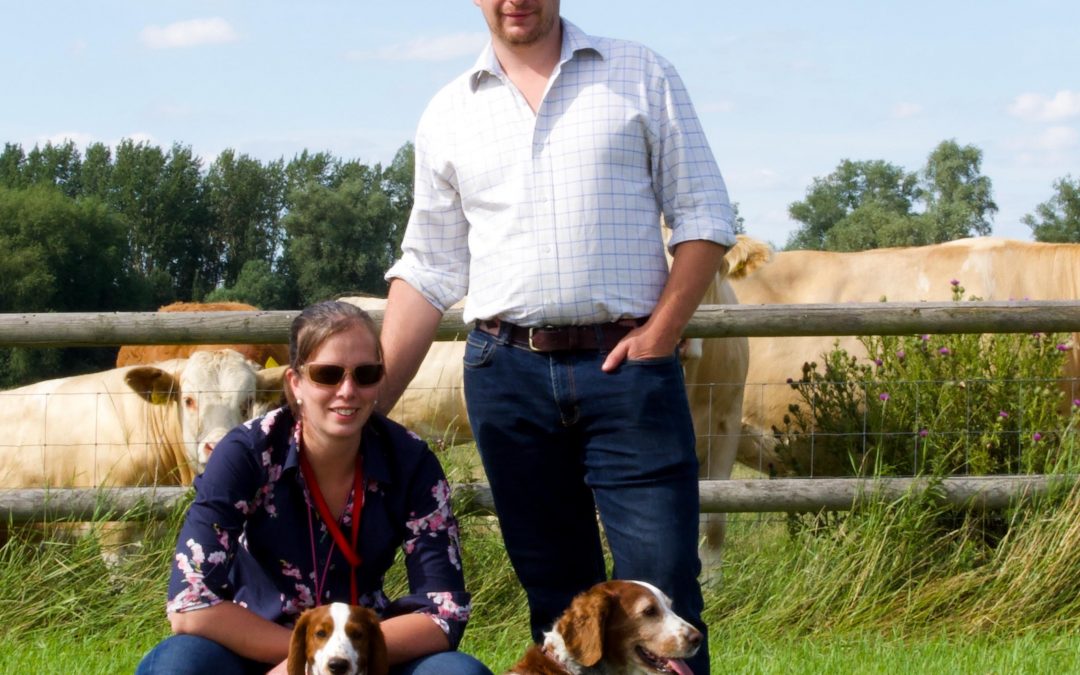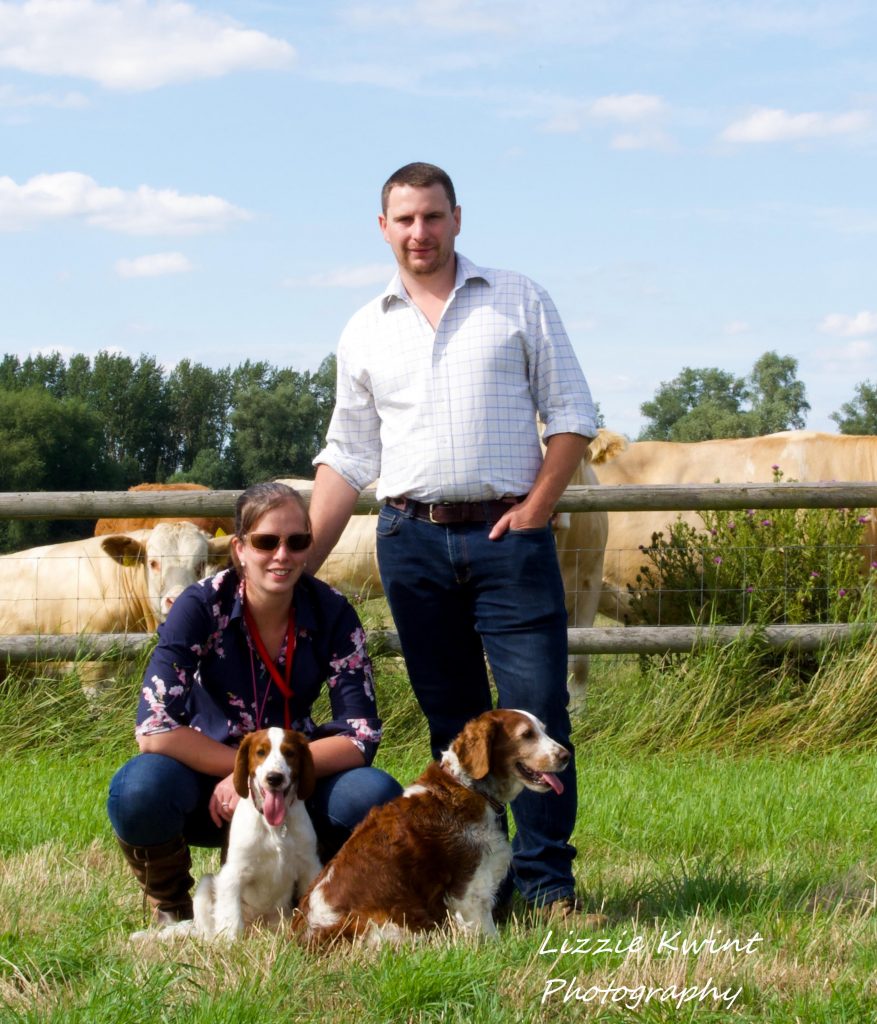 In an incredibly generous gesture, James and Rachael Griffin of the Hemingford Simmental herd, Huntingdon, Cambridgeshire, have pledged to donate the entire sale proceeds of their heifer, Hemingford Lancome, to the Breast Cancer Now charity. The March 2020 born Hemingford Lancome is entered into the Society's new Next Generation Sale of females & weaned calves, which is due to take place at Borderway Market, Carlisle, on Friday 3rd December. The announcement of this gesture is appropriately being made now with October being Breast Cancer awareness month.
Here in their own very poignant words, James and Rachel explain why they are auctioning Hemingord Lancome for this hugely worth cause:
"Around 55,000 women and 370 men are diagnosed with breast cancer every year and, like so many
of you, we have been unfortunate enough to know and watch someone close battle this disease.
In 2018 Breast Cancer became even closer to home when Rachael was diagnosed at the age of just 33, with no family history of the disease.
Following this journey, we decided that we wanted to do something to raise both awareness and funds for vital research and along with help and support for people affected by breast cancer.
Donating the sale funds of an auctioned heifer was originally planned to coincide with the Society's 50th anniversary celebrations, and we wish to stand by our commitment to this.
We are incredibly grateful to the Society for their continued support and allowing us to instead undertake this fundraiser at their exciting new Next Generation sale. We have therefore pledged that we will be donating all the proceeds from the sale of Hemingford Lancome to Breast Cancer Now."
James & Rachael Griffin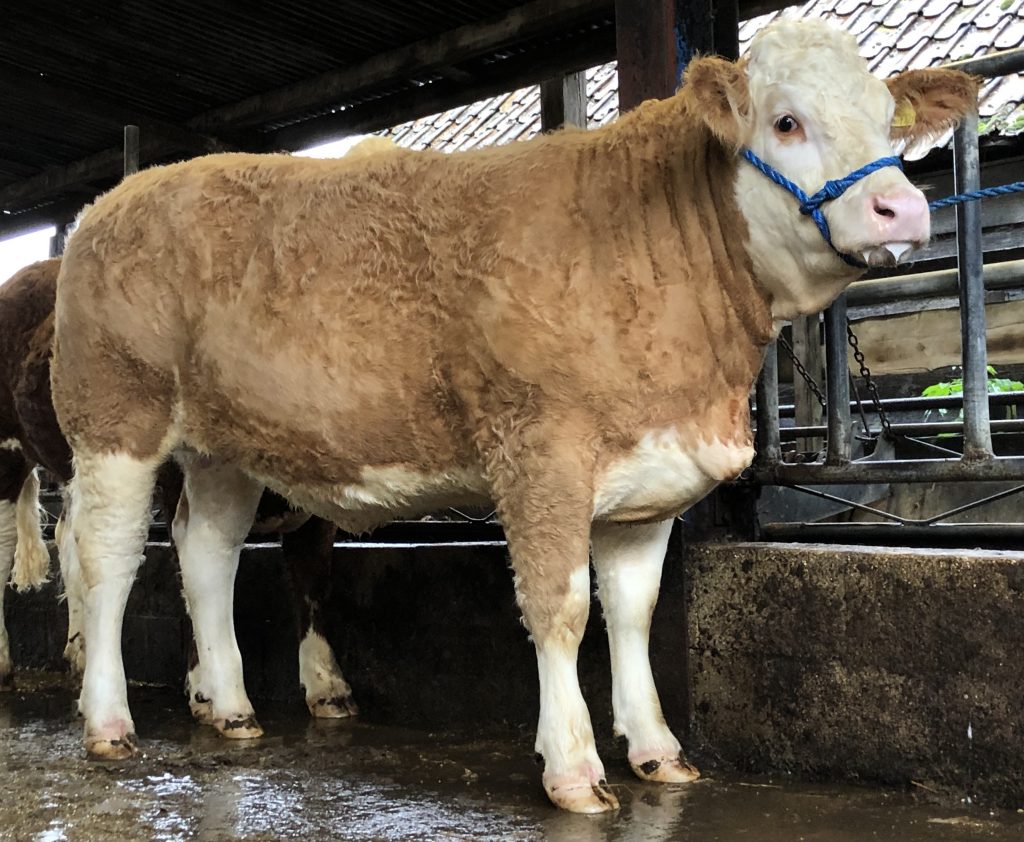 The Society is delighted to help and support James and Rachael to promote this amazing gesture and to raise funds and awareness for such an important cause.
At this early stage we are grateful to Harrison & Hetherington who have also readily lent their support and have immediately agreed, along with the Society, that no sale commissions will apply to the sale of the heifer. H&H will also help promote the sale for the charitable cause.
A Just Giving page has also been established, and is open now, if you would simply like to make a donation to Breast Cancer Now and in support of James & Rachael's initiative. James will be at the upcoming Stirling Bull Sale and will be happy to chat to members about this fundraising initiative and of course Hemingford Lancome.
https://www.justgiving.com/fundraising/british-simmental1
I'm sure all members will support and wish James & Rachael well with their fundraising efforts for Breast Cancer Now.