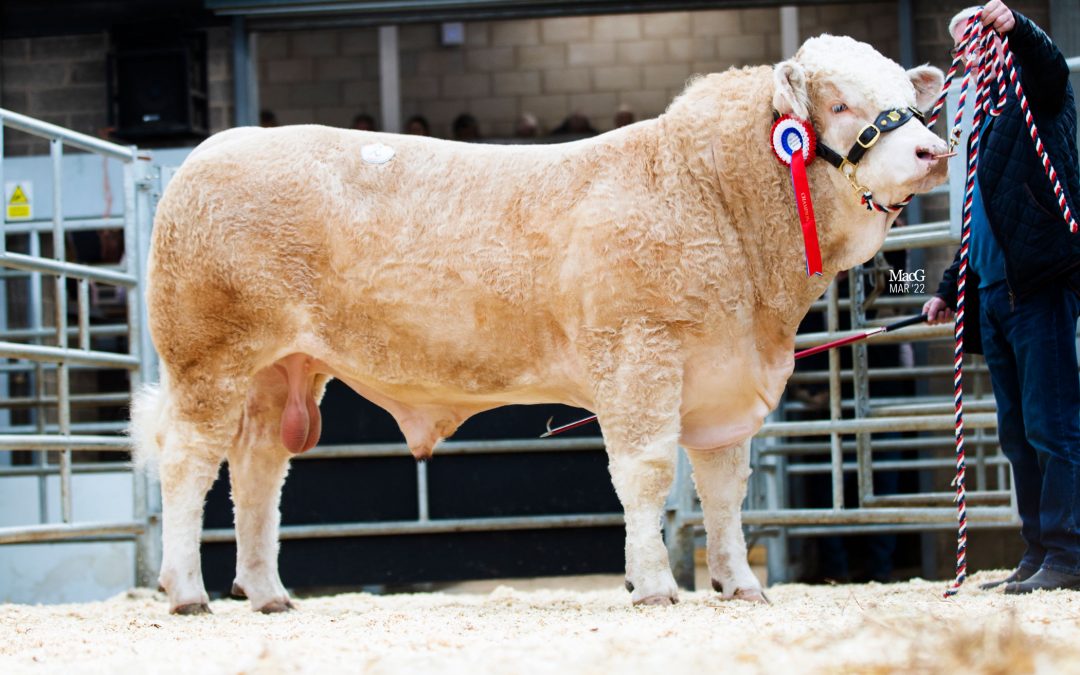 The January 2021 born Cade Maverick from PA&SM Cade, Paddock Farm, Buckden, East Anglia, sold for 5200gns when being the first bull in the ring at the Melton Mowbray Multi Breed Sale held on Saturday 26th March at Melton Mowbray Livestock Market.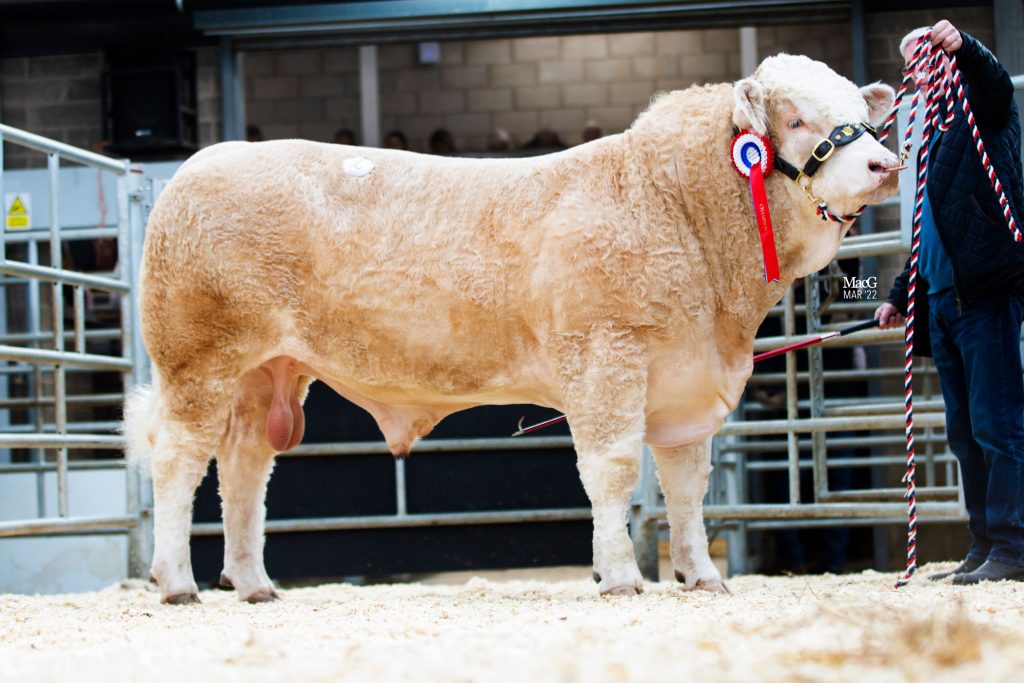 Cade Maverick is the first calf to be offered for sale from the herd's stock bull Sacombe Jameson, and is out of Heathbrow Ingrid, a Celtic Comet daughter. With a little show track record behind him, Cade Maverick had placed as the South East Simmental Club Junior & Reserve Overall Champion at the Melton Mowbray Calf Show in November 2021. Purchasing the bull was P A Clowes & Partners.
This is the second year in a row that the Cade herd, which comprises of 26 breeding females, has topped this fledgling Simmental Sale with Cade Kolossal taking the lead price at last year's sale.