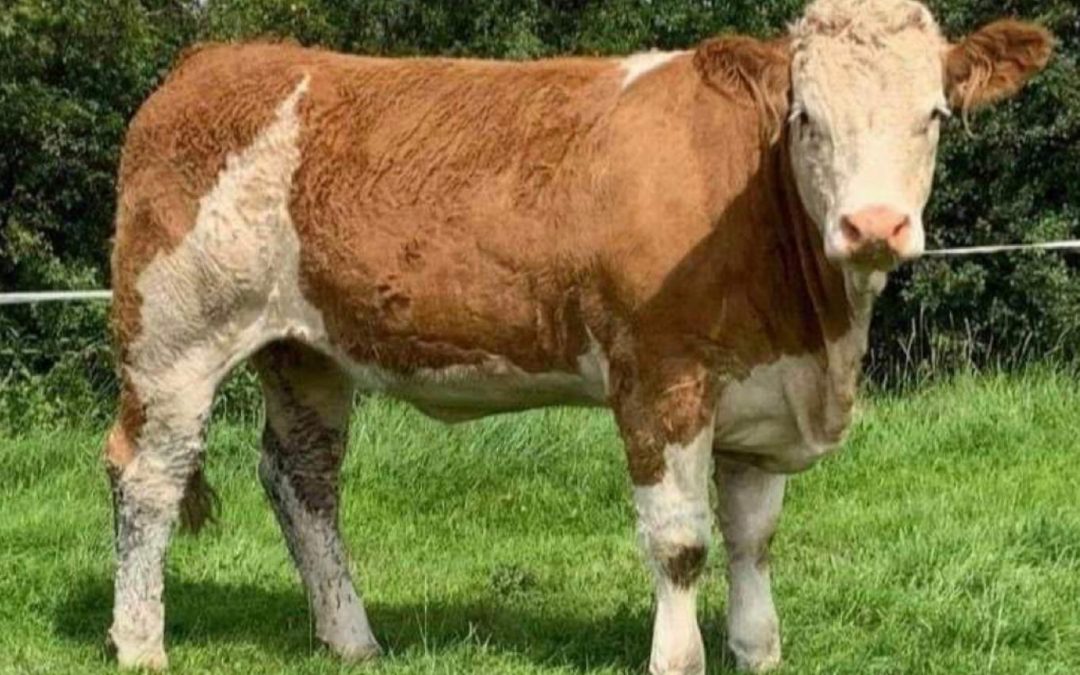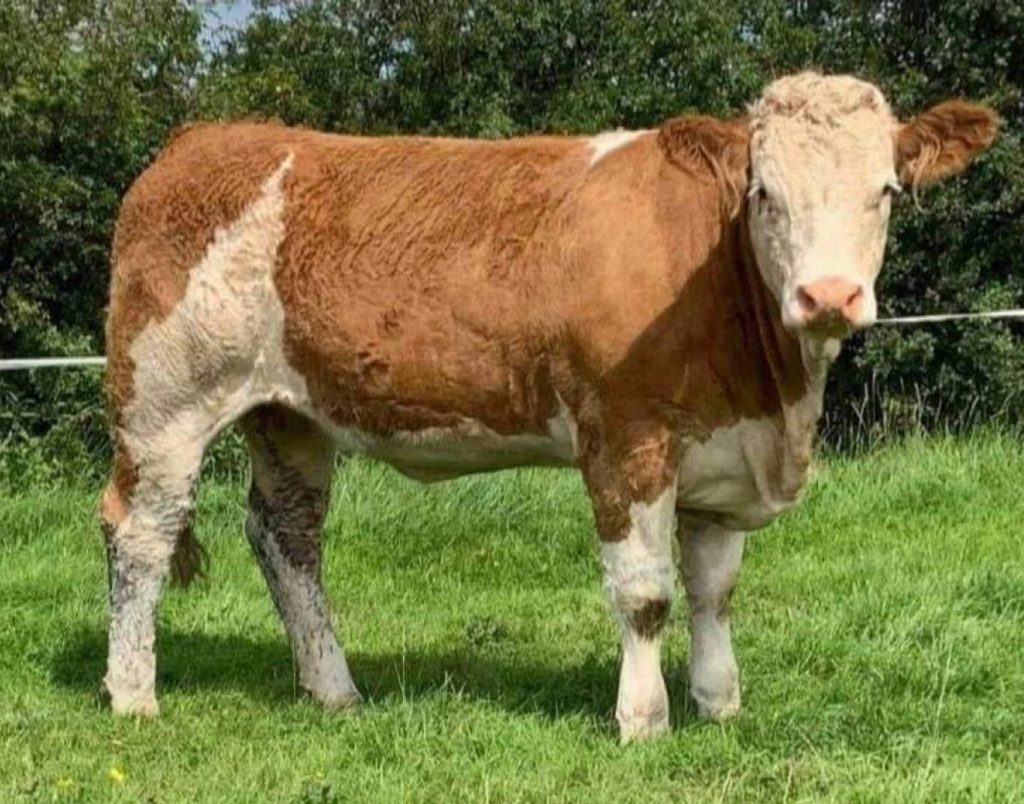 In a further international sale of British Simmental genetics, twenty-one pedigree embryos, from the Denizes herd of MA Barlow & Sons, Nr Leyland, Lancashire, have been sold and exported to the United States based company Horizon Genetics.
In looking specifically to source Simmentals from the UK, a representative of Horizon Genetics first approached the Barlows through Facebook. Extensive discussions and exchanges of pictures followed to meet Horizon's criteria of visual appearance, bloodlines, and performance figures. The required matings were established, and the embryos thereafter collected and subsequently exported through Mark Knutsford, Celltech Embryo Transfer Ltd.
Nineteen Grade A embryos were collected and exported from the mating of the 2018 born Denizes Cadette 37th, a Kilbride Farm Delboy 12 daughter out of Denizes Cadette 28th, and the sire Ballinalare Galaxy 15. A further two Grade A embryos were exported from the mating of Denizes Nelly 8th, a Cairnview Snazzy daughter out of Denizes Nelly 5th, and sired by Brookwood Alla King. In both instances semen for the matings was supplied for the respective bulls by the Chester based Cogent UK. The bulls had required to be tested for Schmallenburg prior to collection.
Commenting on the sale, John Barlow said: "We are delighted to see Denizes Simmental genetics sell to the United States. Horizon Genetics are showing considerable interest in British Simmental and in sourcing these embryos they are looking for quality female lines from which to breed bulls."
Over the course of the previous two years, Horizon Genetics have sourced a number of British Simmental bulls subsequently exported to an AI centre in Italy and with semen collections destined for distribution and use in both the USA and China.
Also in the course of the last twenty four months a number of export sales has seen a combination of British Simmental live cattle and genetics sold to Australia, Germany, Switzerland, and Austria; in addition to Italy; USA; and China.
For any other information, or queries, regarding this news release then please contact the British Simmental office on 02476 696513 or email information@britishsimmental.co.uk